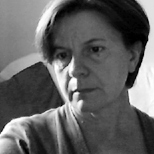 Caron Thatcher
Senior Lecturer
Law and Social Sciences / Law
Caron Thatcher is a Solicitor who worked for over 12 years in criminal litigation practice before joining the Law Division at London South Bank University (LSBU) as a full-time academic.
Highlights of her legal practice include being part of the legal team representing the family of Stephen Lawrence during their private prosecution, inquest, civil actions and public inquiry. In 2015, Caron was selected by the Foreign Office to take part in an international election observation mission to the Ukraine.
Caron holds a Certificate in Higher Education (Learning and Teaching). She is currently completing the Postgraduate Certificate in Higher Education (Master's Dissertation).
Caron teaches across the LLB and LLM programs. On the LLB she is the Module Leader for the foundation subject Property Equity and Trusts. She also offers options on the LLB in Gender Justice and the Law and Jurisprudence (Law and Politics). On the LLM in Crime and Litigation she is module leader for Criminal Litigation, Case Management and Advocacy.
Within the Law Division she has developed a range of materials to support student learning across the subjects that she teaches. She has an interest in online/e-learning and offers personal tutoring to students in person or in her online (virtual) office.
Caron completed an MPhil in Philosophy on the subject of Feminist Legal Theory and Sex Discrimination.
Caron is a Solicitor of the Supreme Court and an Associate Fellow of the Higher Education Academy.
In addition to her academic work, Caron was also appointed by the Foreign and Commonwealth Office to represent the UK as an International Election Observer. This work has involved her observing the conduct of elections in a diverse range of countries including Belarus, Kazakhstan, Azerbaijan, Russia and Kyrgyzstan. She has also lectured on Domestic Violence and Human Rights in Belarus.
Caron has responsibility within the Law Division for student academic integrity.