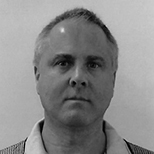 Barry Tolchard
Associate Professor
Health and Social Care / Mental Health and Learning Disability
Barry has worked as a learning disability then mental health nurse since 1984. He began his career as a qualified nurse as community house manager in Durham, UK before moving to London to begin mental health nursing.
Barry qualified from the Maudsley and Bethlem Hospitals (now SLaM) where he went on to become a Nurse Cognitive-Behaviour Therapist, completing the ENB650 and Institute of Psychiatry's Cognitive Therapy courses. He then worked as a nurse specialist at Guy's Hospital, London.
In 1995, Barry completed his Master of Science in Mental Health and in 2009 his PhD in Health Science. In 1996, Barry moved to Adelaide, Australia where he was recruited to establish a statewide gambling treatment service and create Australia's first allied health Cognitive Therapy Course, while concurrently coordinating the graduate diploma in mental health nursing programme. He began a programme of research into gambling studies, chronic health and student education (see his ResearchGate profile). Research outputs include clinical outcomes trials, specific psychopathology studies and development and validation of clinical and epidemiological measures of gambling (achieving over $3,000,000 in funding).
In 2004, Barry joined the University of Essex to establish a direct entry master of mental health nursing programme. While at Essex, he was postgraduate coordinator and wrote two new curricula creating the high and low intensity Improving Access to Psychological Therapies programmes. Barry completed a mental health needs assessment for Tendering PCT, was a non-executive director for the charity Gordon Moody House, and the gambling clinician on the UK's Gambling Expert Treatment Panel.
Barry then moved back to Australia, where he became Deputy Head of School for research, and course coordinator for Higher Degree Research, counselling, post graduate nursing, and the professional doctorate programmes. He was at this time successful in two major grants examining gender differences in gambling and the impact of self-exclusion programmes on gambling. Barry was also the research director for a newly established student-run wellness clinic in an underserved rural population in Australia.
More recently, Barry has moved from the University at Buffalo, New York to London South Bank University. Whilst at Buffalo University, he worked in refugee mental health and built a cross disciplinary team from six schools and three Universities to formulate a population health transdiagnostic model of addictions.
Barry continues to work on a number of projects with colleagues in Buffalo, including a study on adolescent mental health and a big data project examining the New York Medicaid dataset.
Barry has maintained an active clinical interest ensuring his skills remain current, has supervised over 15 PhD and 50 Master dissertation students. He is currently supervising three PhD students from Sweden, Macao and Saudi Arabia on a broad range of subjects including a cognitive therapy helpline.