Dr Annette Chowthi-Williams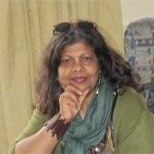 Dr Annette Chowthi-Williams
Senior Lecturer
Health and Social Care / Adult Nursing and Midwifery
Dr Chowthi-Williams is a Senior Lecturer in the School of Health & Social Care with interests in Public Health, Primary Care, Change Management and Leadership. She was an academic at St Barts and then at the Royal London, where she worked with Queen Mary & Westfield in introducing Community and Primary Care into the medical curriculum. She then set up and ran her own education and training consultancy, alongside being the Head of Department, part-time, in a secondary school. She then took up a senior management post in what was a newly formed Primary Care Group (PCG), which are now known as Clinical Commissioning Groups (CCGs).
Dr Chowthi-Williams returned to academia at LSBU to implement the first ever national programme of its kind in the country for undergraduate nurses, the Primary Care Pathway (PCP).
Her doctorial thesis was on exploring how change is managed in organisations and she has developed a change management model as a result of this work.
Public Health & Public Policy
Public Health & Wellbeing
Nursing in Community/Primary Care
Research Method &use of evidence
Practical skills for Nursing
Dissertation & PhD supervision
Dr Chowthi-Williams' research interests are broadly around the areas of managing change, primary care and community and public health and leadership. She developed a new change management model from her thesis, which she hopes to put into practice.
Dr Chowthi-Williams is registered with the NMC.