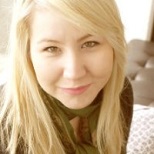 Angela Vanezi
Course Director for BA Architecture
Built Environment and Architecture / Architecture
Angela is an ETEK/CY and ARB/UK registered and RIBA charted member, Architect. She is the Course Director and Senior Lecturer in BA (Hons) Architecture Degree at LSBU where she also leads the BA Architecture Design Studio 01.
Angela studied architecture at Oxford Brookes University and gained her Postgraduate Diploma in Architectural design with Distinction, at LSBU. She also has a Master's Degree in Architecture and Digital Media from the University of Westminster.
During her studies, Angela has worked in various practices as an Architect in Europe assisting with design production. Completing her Postgraduate Diploma studies in Architecture, she became a member of Foster and Partners Structural Engineering team. At Foster and Partners her main responsibilities as an architect were to run deliverable packages from conceptual design stages to construction documentation on a variety of projects, varying from large scale such as airports, high rise buildings and small scale such as private housing, retail and health centres. She has been involved in all stages of a design process and has completed large scale projects from start to finish.
Angela Vanezi is the Course Director for BA (Hons) Architecture. She is also the Design Studio Lead for BA Design Module Studio 01 as well as Module Leader and Senior Lecturer for a variety of Modules on the BA Architecture course.


Her teaching modules include the following:

Design Module 201
Design Module 202
Design Module 203
Design Module 301
Design Module 302
Design Module 303
Professional Practice

Her leading modules include the following:

Design Module 301
Design Module 302
Design Module 303
Professional Practice
Registered Architect in the Architects Registration Board UK, ETEK (Cyprus Scientific and Technical Chamber)
Member of the Royal Institute of British Architects