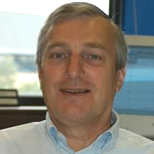 Andrew Owen
Independent Governor
Andrew initially worked in the printing industry and studied at the London College of Printing at the Elephant & Castle, taking both technical exams and an HND in Business Studies.
He then spent 16 years in the food industry with Nabisco, the international cereal and biscuit manufacturer, qualifying as a CIMA accountant. Andrew was the UK Controller of their Grocery operations.
Andrew then joined the Dixons Groups and held various positions including Director of Financial Operations for over 10 years. For the last five years he was there, he was Group Risk Director, retiring from the Group in 2007.
Since then, he has worked as a Consultant in the retail industry, working largely for the British Retail Consortium on retail payment matters in the UK and Europe.