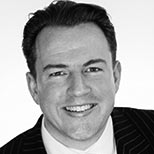 Alan Birbeck
Senior Lecturer
Law and Social Sciences / Law
Alan is a Senior Lecturer in Law and a practising barrister. Alan specialises in Advocacy, Criminal Evidence, Criminal Law, Criminal Litigation, and Public Law (both Constitutional and Administrative Law) and has Senior Fellow status with the Higher Education Authority.
Alan attained a First Class LLB Law Degree and then undertook his MSc in Criminal Justice and Criminology at the University of Oxford, Lady Margaret Hall. This included a dissertation on the discretionary exclusion of evidence (PACE 1984, section 78/abuse of process) supervised by Professor Andrew Ashworth QC. Alan then completed the BPTC and was rated outstanding in Criminal Litigation. He was awarded a Sweet and Maxwell Prize and an Exhibition Award by the Inner Temple.
Whilst undertaking his studies, Alan assisted and advised arrested suspects at the Police Station, who were accused of all types of offences from shoplifting to murder and serious sexual offences.
Between 2006-2014 Alan was in full time practice at the bar, where he earned a reputation for prepared, realistic and persuasive advocacy. Alan's regular instructions covered a wide range of criminal cases including serious violent and sexual offences.
Alan was a visiting lecturer at LSBU whilst in full time practice at the bar. In September 2014 Alan became a full time law lecturer and maintains a practice at the Bar. He is committed to London South Bank University's desire to provide a quality legal education that is embedded in the wider legal and local community. Alan is keen to promote the existing overlap between the academic and practitioner communities.
On the LLB Alan's teaching areas cover:
Year 1 Public Law
Year 2 Criminal law
Year 3 Criminal litigation, Business Law and the law degree project
On the on the CPE/PGDL Alan's teaching areas cover:
Public Law, the Project and the Dissertation
On the LLM Alan's teaching areas cover:
Advocacy and the Dissertation
Alan has also in the past taught Contract Law and aspects of Commercial Law.
As Course Director of all LLB and undergraduate Law courses he has endeavoured to synergise working links with the University's professional services teams in relation to a variety of issues, including:
Assessments (parity, structure and scrutiny); calendar development; curriculum development (in particular in light of the professional bodies proposed changes to legal education); digitally enhanced learning (in particular the use of formative activities, student reflection and live video recorded advocacy scenarios to prepare students for summative assessments); estates (supporting the student and staff experience of the estate); external examiner inclusion in the LSBU community of practice; franchising frameworks; inclusivity in the curriculum; integrated library and learning resources; marketing (including outreach, website and video promotions); student curriculum pathways (alumni, careers, options talks and support); regulatory compliance and development; study skills support and supporting student and academic Wellbeing.
As Course Director Alan has sought to
Update and foster accuracy in course documentation, timetable, teaching and assessment
Engage in retention and progression support projects including induction programmes throughout the degree syllabus.
Update communication cultures, expectations and protocols (including online office hours) for students and staff and foster a supportive culture for course representatives
Alan has also been actively involved in practitioner feedback contributions to Oxford University Press on various publications including Blackstone's Criminal Practice, English Public Law and pre and post publication advice on academic and practitioner texts.
Since 2014, in addition to Alan's teaching, Course Directorship and practice he has:
Orchestrated and delivered, with Dr Michael Rodney and Kim Silver, a Project called 'Inspired by Law' (see the Law Division website for details)- consisting of events, portraits and profiles celebrating lawyers and legal campaigners who have promoted human rights, the rule of law and social justice. Students nominate the inspiring lawyer or legal campaigner, research who they are, what they have done and justify their selection as to why they are a role model. This fosters learning skills but also inspirational roles to overcome some students perceived social identity incompatibility with the professions.
Delivered Conference Papers on 'Aspiring to Inspire-Teaching Advocacy as a tool for student engagement' at Nottingham Trent Universities International Conference on Advocacy Teaching and on the Inspired by Law project at Sheffield Hallam University and within the University.
Worked on the LSBU Timetabling Committee in 2016-17 and 2017-18 developing and delivering bespoke training for academics on utilising the timetable as a tool for student and staff satisfaction.
Inner Temple
Criminal Bar Association
South Eastern Circuit
Alan maintains an associate legal practice as a barrister specialising in Criminal litigation.
He is an external examiner for the University of Law. He externally examines assessments and marking for the Advocacy and Advanced Criminal Practice Modules on their Legal Practice Courses.
Alan is also a member of the Inner Temple Library Committee.