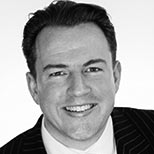 Alan Birbeck
Senior Lecturer
Law and Social Sciences / Law
From 2000-2003, Alan completed his LLB Law Degree at London South Bank University attaining a first-class degree. His studies included a dissertation critically evaluating the misconception and marginalisation of the provisions in relation to the drawing of adverse inferences from silence in criminal cases.
From 2004-2005, Alan completed his MSc in Criminal Justice and Criminology at the University of Oxford, Lady Margaret Hall attaining an average of 66%. His studies included a dissertation, supervised by Professor Andrew Ashworth QC, proposing reform to the discretionary exclusion of improperly obtained evidence based around a legitimacy model.
From 2005-2006, Alan completed the BPTC at BPP. He was rated outstanding in Criminal Litigation. He was awarded a Sweet and Maxwell Prize and an Exhibition Award by the Inner Temple.
From 2001-2007, whilst undertaking his studies and professional training, Alan defended suspects at the Police Station mostly in the South East of London. He defended a wide range offence from shoplifting to murder.
From 2006-2014, Alan was in full time practice at the criminal bar at a leading chamber. He earned a reputation for prepared, realistic, and persuasive Crown Court advocacy. Alan specialised in jury trials. Alan's regular instructions covered a wide range of criminal cases including serious violent and sexual offences.
From 2014-2016, Alan was a lecturer at LSBU.
From September 2016-August 2020, Alan was Course Director (CD) of Undergraduate Law courses (the third largest programme group at LSBU) with responsibilities towards over 600 students and 20 academics. In this role he synergised strong working links with students, staff, and the University's professional services teams to deliver a high-quality student and academic experience.
From September 2020, Alan became the Law Division academic lead for Criminal Litigation (UG); Criminal Law (PG); Assessments and Timetabling.
From September 2020, Alan's portfolio includes:
Academic lead for Undergraduate Criminal Litigation (including Advocacy and Criminal Evidence) on the LLB Law Programmes
Academic lead for Postgraduate Criminal Law on the LLM/PGDL Legal Studies
Deputy Academic Lead for Undergraduate and Postgraduate Public Law
Supervising Undergraduate and Postgraduate projects and dissertations
Academic Lead for the Law Division Assessments and Timetabling co-ordinating policy and operational delivery for 700 students and 25 staff
Academic Lead for the Law Division Student Skills Site (including the Library).
Alan has also in the past taught and led on Advocacy (PG); Contract and Commercial Law (UG).
Alan has also been actively involved in feedback contributions to Oxford University Press on various publications including Blackstone's Criminal Practice, English Public Law, and numerous law textbooks. He can offer both pre- and post-publication advice on academic and practitioner texts.
Alan orchestrated the 'Inspired by Law' project and our video story, with Dr Michael Rodney and Kim Silver. The project celebrates lawyers and legal campaigners who have promoted human rights, the rule of law and social justice. The project is breaking down barriers to the professions and has led to papers at Sheffield Hallam University and within the University.
Alan has delivered a Papers on 'Aspiring to Inspire – Teaching Advocacy as a tool for student engagement' at Nottingham Trent University's International Conference on Advocacy Teaching.
Alan has been significantly involved in LSBU wide strategic projects including the Timetabling Committee Change Programme 2016-2020 (under the leadership of the PVC (Education)). Alan led on the student satisfaction stream reviewing strategy, systems, and training. The project delivered significant improvements for student and staff experience evidenced by improving NSS scores for organisation and management within the LSBU.
In September 2014, Alan became a full-time law lecturer and but maintained an associate practice at the bar. His career bridges the academic and practitioner communities. He is committed to LSBU's desire to provide a quality legal education embedded within the wider legal and local community. Alan supports the Law Division mission of promoting Human Rights, the rule of law and social justice through his teaching and impact.
Alan is a firm believer in breaking down perceived and real barriers to access to the profession. Alan was his Chambers Mini Pupillage co-ordinator supporting the Inner Temple Pegasus Access Scheme, promoting access to the bar based on ability rather than background.
As Course Director (September 2016-August 2020) he led on student satisfaction. The LLB reached an all-time high of 11th in the Guardian League Table for Law 2020.
From March-August 2020, Alan was operational lead for the Law Division's response to COVID-19. He produced and co-ordinated the contingency plans, swiftly pivoting from face to face to online teaching and assessment for 2019-20 within 5 days of the lockdown. The project was a success as evidenced by the 2020 NSS (a 95% overall satisfaction score and 90.4% satisfaction core with teaching). Alan led the consultation and delivered the teaching and assessment plans for 2020-21 hybrid delivery for the law division.
As CD, Alan:
Updated and fostered accuracy in course documentation, timetable, teaching and assessment.
Engaged heavily in outreach, recruitment, retention, and progression support projects.
Updated course structure and specifications, course offer; updated the degree framework; student offer and expectations for students and staff. He fostered with the SU a supportive culture for student voice as part of the 'How does it feel?' training.
Worked as one of the leads for the 2019-20 new LSBU Student Charter.
Worked with the PVC (Education) on the Education Strategy Steering Group 2018-2020.
As Course Director of Undergraduate Law programmes (September 2016-August 2020), Alan additionally synergised strong working links between students, academic staff, and the University's professional services teams in relation to a variety of issues, including:
Assessments - including drafting assessment policy; leading operational strategy and aligning to secure parity and rigour in internal and external processes.
Communication - Working with the Director of Education and external consultants to re-structured student facing communications sites to align to Course, Employability, Skills, and tutoring. The project provides 'consistent compelling content' to support students.
Curriculum development -in particular in light of the professional bodies' proposed changes to legal education, including PSRB compliance and revalidation.
Digitally enhanced learning - in particular, the use of formative activities, student feedback and reflection; using advocacy to enhance teaching and active learning piloting the use of Panopto.
Estates -supporting the student and staff experience of the estate.
External examiner inclusion in the LSBU community of practice; franchising frameworks; inclusivity in the curriculum; integrated library and learning resources; marketing (including outreach, website, and video promotions).
Senior Fellow status with the Higher Education Authority.
Student curriculum pathways (alumni, careers, options talk, and support).
Student journey scheduling and support (frame working the student journey through marketing, enrolment, Induction, Foundation, teaching pathways, through to graduation and employability and alumni).
Regulatory compliance and development; study skills support and supporting student and academic wellbeing.
Validation preparing reports on assessment; structure and strategy.
Alan is an external examiner for the University of Law (the UK's largest professional legal education provider). He externally examines assessments and marking for the Advocacy and Advanced Criminal Practice Modules on their UK wide Legal Practice Courses. He also sits on exam boards and has advised on policy.
Alan is a member of the Inner Temple (sitting on the library committee), the Criminal Bar Association and the South Eastern Circuit.
Alan maintains an associate legal practice as a barrister specialising in Criminal litigation. At the bar, Alan was regularly instructed in a wide range of criminal cases including offences of arson with intent to endanger life, blackmail, child abduction, child cruelty, criminal damage (in particular large scale graffiti cases), drugs importations and supply, illegal use, sale and possession of firearms, fraud, and money laundering, facilitating breaches of immigration law, robbery, and serious violent and sexual offences. Alan defended in several of the August 2011 disorder cases in various matters of riot, violent disorder, affray, burglaries, and assaults.
Alan has significant experience of defending young clients, clients with psychiatric issues and personality disorders, clients with learning difficulties and drug and alcohol addictions. He has argued submissions on areas of law as diverse as abuse of process, bad character, confiscation, the discretionary exclusion of evidence, fitness to plead, hearsay, mental capacity, sexual offences prevention orders, special reasons, ASBO's and Restraining Orders.
Alan has delivered CPD training sessions to the professions, including:
LASPO 2012 and criminal practice
People with Mental Health Issues and the Criminal Justice System - with Dr Neil Boast (a Consultant Forensic Psychiatrist) delivered a seminar on the Law and Practice
Intermediaries and the Criminal Justice System - with Triangle
Advocacy and practice management training for pupils