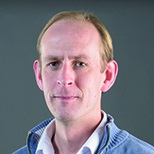 Adrian Tindall
Tenant Manager
Adrian is the Tenant Manager for Research, Enterprise and Innovation at London South Bank University (LSBU), where he manages the workspace community based in the Clarence Centre for Enterprise & Innovation and the Technopark.
Adrian acts as an enabler and facilitator for the SMEs housed in the workspace to engage with LSBU academics, staff and students through projects, events, mentoring and placements. Having developed a strategy to maximise the engagement opportunities for both LSBU and tenants, Adrian and his team are now looking for future tenants who complement and underpin the University's Corporate Strategy.
Adrian has had a varied career including a short period in the Civil Service before moving into managing SMEs and business development.