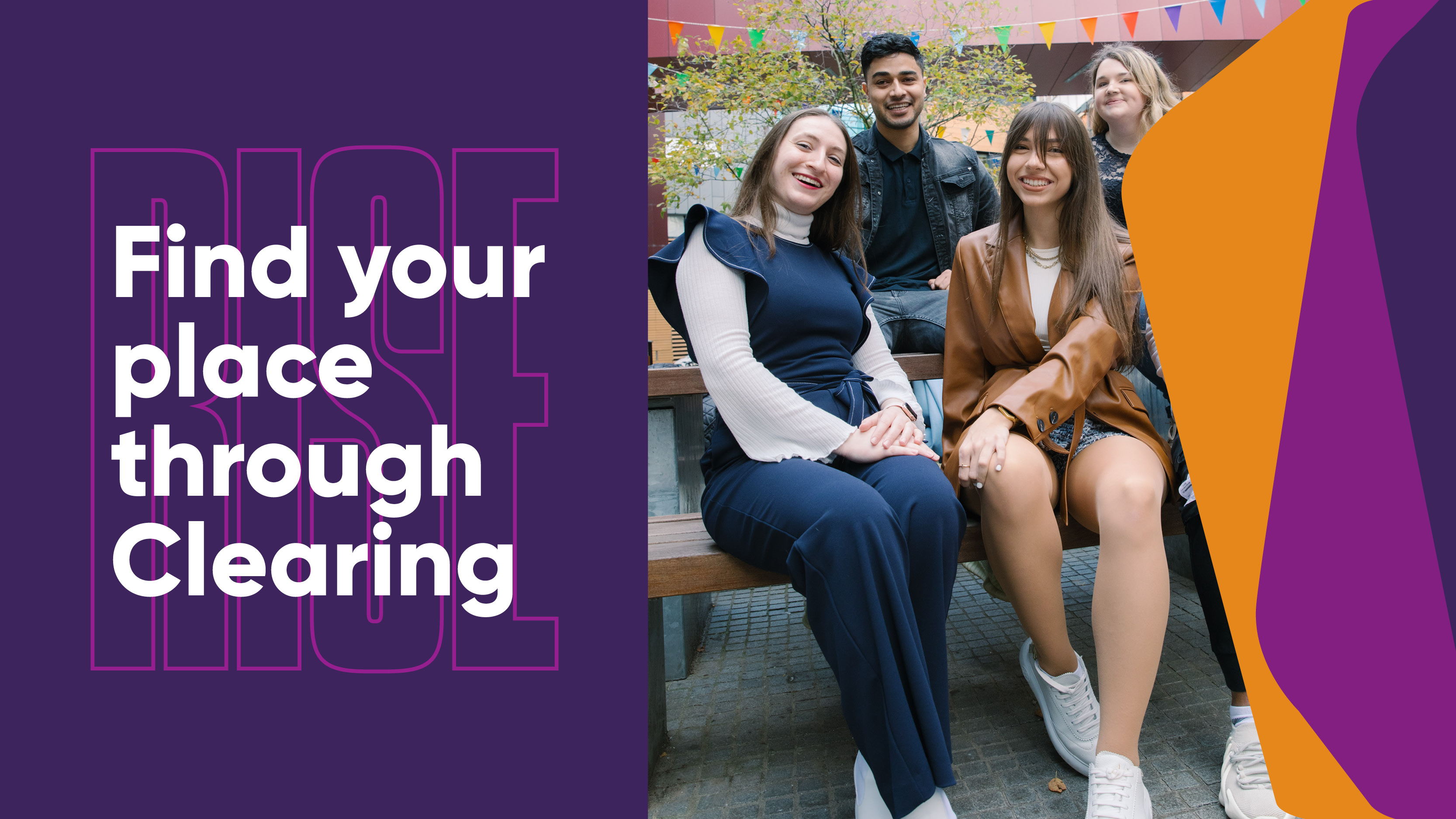 Top Tips for Clearing
17 August 2022
5 top tips for University Clearing on A Level Results Day
Didn't get the grades you wanted or expected this A Level results day? Rob Tucker, Head of Admissions at London South Bank University (LSBU) shares 5 top tips with you to make sure you're able to study the course you want at a university which suits you:
1. Don't panic. There are still plenty of excellent places at universities across the country for you. Admissions teams don't just look at results and take into account your personal statement, skills, experience you've gained outside of education and any extenuating circumstances you feel are relevant.
2. Understand Clearing and what it is. Maybe you didn't think you'd be in this position and are unsure of what Clearing is. Clearing is a process where students who haven't received their expected grades, have decided to apply late to university or have changed their minds about what or where they want to study can apply for courses which aren't full. LSBU has created this easy explainer video to help.
3. Consider your options. The most obvious degree choice isn't the only option. Just because you didn't receive your first choice doesn't mean you can't study what you want. There will be similar degrees with similar modules to what you initially wanted to study.
4. Think about where you'd like to study. Location has a big influence on your university experience so make sure you've researched the city or town you're going to apply for.
5. Pick up the phone and have your details ready. It's better to speak to people on the phone so make sure to call and have your UCAS number, and results to hand. Call handlers will be able to guide you through the application process. LSBU call handlers can be reached on 0800 932 8888 or you can find out more information at https://www.lsbu.ac.uk/clearing