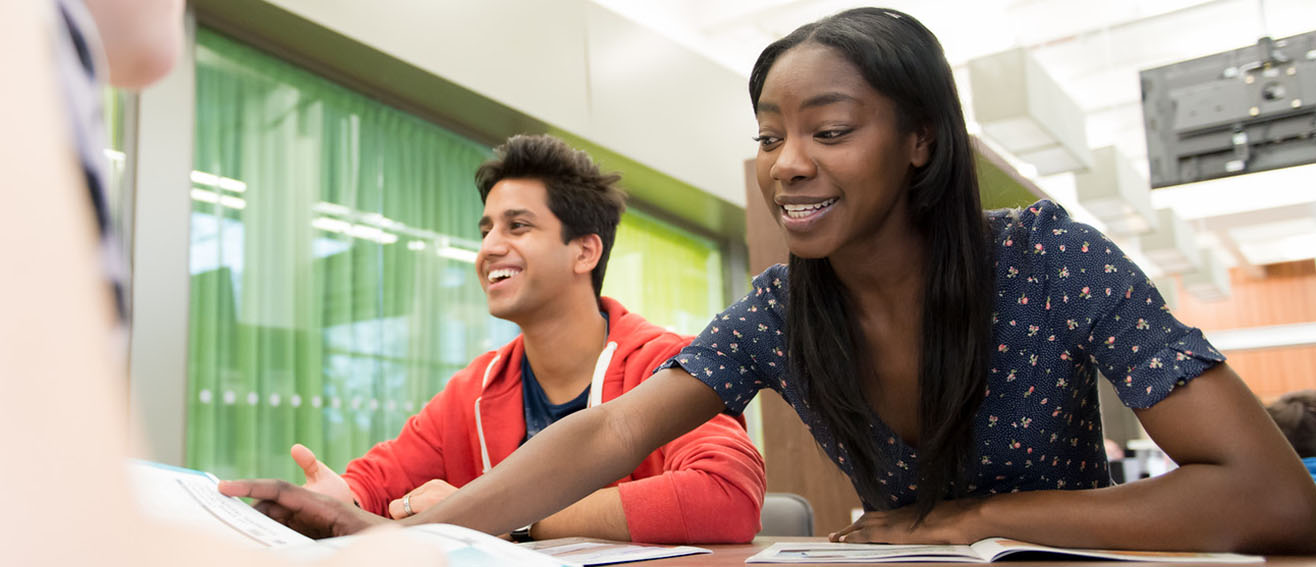 Information for schools and colleges
Transforming lives, communities and businesses for over 125 years
Since we began in 1892, we have been dedicated to serving our local community, creating partnerships and forging new opportunities with the people of Southwark, Lambeth and Lewisham.
From helping young people develop their skills, to providing businesses and communities with advice and guidance, supporting our local community is at the heart of what we do.
We support anyone with the potential to study at university level, whether you have family commitments, disabilities, were in care or are simply the first person in your family to go to university.
We also partner with local colleges and schools to introduce people to the exciting opportunities available with a university qualification.
Some groups of people are under-represented in higher education. Young people who grow up in families in which there has been little or no history of studying at university might need information about graduate opportunities. Looked-after young people/those who are/were in care and people with disabilities may need extra support. Other people may have family commitments which make it difficult for them to find the time or the money to study. We aim to help them find ways around the barriers that they face – real or perceived.
But widening participation is more than just reaching out to such communities, it relates to the whole 'life-cycle' of a student in higher education, from applying through to graduation and further study or employment.
OfS Access and Participation Plan
As part of its registration with the Office for Students, LSBU has developed an Access and Participation Plan. Access and participation plans set out how higher education providers will improve equality of opportunity for underrepresented groups to access, succeed in and progress from higher education.
These plans take over from Access Agreements that were previously renewed and formally approved each year by the Office for Fair Access (OFFA) but remain in force for students who started their University course before 2018-19. The access and participation plan or access agreement that applies to you is based on the academic year in which you started your current studies with us. You can find a full record of LSBU's Access Agreements on the Office for Students website.
Download LSBU's Access Agreement for 2018/19 (PDF File 743 KB).
Download LSBU's Access and Participation Plan for 2019/20 (PDF File 448 KB).
Contact the Student Life Centre for details.
Partnerships
Partnership agreements give FE and Sixth Form Colleges access to the full range of our outreach activities, as well as give a framework to academic exchanges that enable curriculum matching and development.
Our outreach activities focus on our priority catchment areas in the London Boroughs of Lambeth, Lewisham and Southwark. We are also working with young people and mature learners in key feeder schools and colleges in the London Boroughs of Barking and Dagenham, Bexley, Croydon, Greenwich, Havering, Newham, Redbridge, Tower Hamlets, Waltham Forest and Wandsworth.
We have identified 18 local schools that match our desire for providing a quality student experience. They all demonstrate exceptional added value for their students. We've made a long-term commitment to support their efforts to maximise their students' aspirations and achievement.
We're happy to consider requests for outreach activities from educational institutions outside of our catchment boroughs.
Contact the Outreach team on outreach@lsbu.ac.uk.