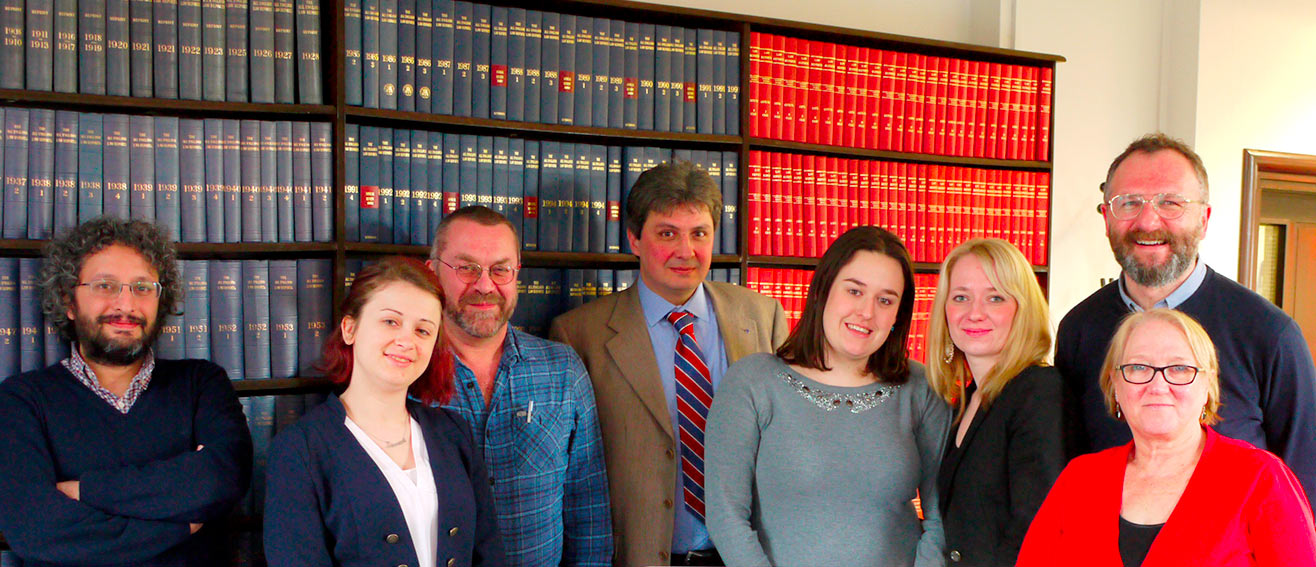 Legal Advice Clinic
LSBU prides itself on providing Law students with the opportunity to gain experience by working in the University's innovative Legal Advice Clinic
Unique opportunity for students
The LAC itself offers free legal advice to members of the general public. Each session requires five volunteers: two groups of two volunteers each supervised by a qualified solicitor. The final volunteer works on reception, welcoming clients and getting them to fill in a short form describing their legal issue.
The process is quite simple for the client with consultations taking a maximum of one hour. The client is first interviewed, then their enquiry is researched before the students provide feedback and information back to the client. All this is done with the help of the qualified solicitor if needed.
At the Legal Advice Clinic I had the opportunity to interview clients and give them legal advice, which is a great insight into what I will be doing once I start working in a law firm.

James Opong Nsiah
Approximately 60% of the time the LAC is able to solve the clients' queries instantly. Should the client require more specialist advice, they run evening sessions on Thursdays. The resolution rate rises to approximately 90% after meeting with the client a second time.
As volunteer places are limited, getting involved can be a very competitive process – with only one in three student applicants being successful. Applicants must complete a detailed application form and then, if they are successful, attend an interview. Successful candidates are then given dates for two mandatory training sessions. Watch our students discuss the LAC in the video below or read a range of case studies showing how our students explore the law.
Drop-in Opening Times
We have expanded our opening times:
Tuesdays: 10am – 12 pm
Wednesdays: 10am – 12pm
Wednesdays: 3pm – 5pm
Fridays: 10am – 12pm
Open Term Time only:
Tuesday 24 September 2019 – Friday 13 December 2019
Tuesday 28 January 2020 – Friday 3 April 2020
Tuesday 28 April 2020 – Wednesday 6 May 2020 (note the clinic will not be open on Friday 8 May 2020 as this day is a bank holiday)
Our drop-in appointments last up to one hour.
If your enquiry is too complicated for us to deal with in that time, we will try to direct you to an appropriate local service.
Our drop-in sessions can get busy and we cannot guarantee that we will be able to see everybody. Please arrive early to avoid disappointment.
Virtual Tour
Take a virtual tour of the Legal Advice Clinic.
CV that stands out
For LLB (Hons) Law student Birgit Eisman, volunteering at the LSBU Legal Advice Clinic has been the highlight of her studies at LSBU so far. "It is an experience that I believe will stay with me throughout my career. Being able to provide advice in-person to genuine clients with genuine needs, whilst still studying, has been at times exhilarating, at times nerve-wracking, and always rewarding."
Not only has the experience been unique for Birgit, but she has been told by several prospective employers that it helps her CV stand out from the pack. With training contracts exceptionally competitive for law graduates, securing work experience before graduation can be vital – and the LAC helps students do just that.
Prepare for a legal career
For Akim Tejan-Cole, after hearing plenty of positives from other students who were volunteering at the LAC, he did not hesitate to apply when the opportunity arose.
"Working at the clinic has been a great experience. It gives me the chance to put the legal skills I've learned into practice whilst giving something back to the community I live in. Most importantly, it provides me with the legal experience I need to be better prepared for my future legal career. I really believe that volunteering at the Legal Advice Clinic sets me apart from my peers."
Confidence boosted
Fatima Bello is currently in the second year of her Law degree at LSBU. She heard about the opportunity to become a volunteer at the LAC late in her first year after Alan Russell, one of the LAC Directors, encouraged her to apply. It turned out to be a great decision.
No other legal work experience I have done has given me this level of responsibility and client contact.
"This experience is so rewarding and beneficial. We are providing a great service to our local community whilst learning a great deal ourselves. I have been taught so many new skills from the experienced solicitors that supervise us - the training we receive is of an exceptionally high standard. No other legal work experience I have done has given me this level of responsibility and client contact. Working at the clinic has really boosted my confidence. It is helping steer me towards becoming the type of lawyer I would like to be. It is truly an honour to be a student at LSBU and a volunteer at the Legal Advice Clinic."
LSBU's Legal Advice Centre (LAC) is run by the University's Division of Law, part of our School of Law and Social Sciences. Read more about how to access free legal advice as a member of the community.