Section Menu
Art, Housing and Regeneration Struggles in South London: Where do we go from here?
| | |
| --- | --- |
| Date: | 30 November 2017 |
| Time: | 17:00 - 19:00 |
| Location: | |
| Organiser: | The Centre for Research in Digital Storymaking |
| Contact details: | e.marchevska@lsbu.ac.uk |
| Price: | Free |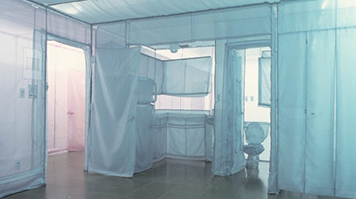 Second of two roundtable events bringing together organisers, activists, researchers, collectives and art practitioners to discuss the future of housing and regeneration in South London
These two roundtable events will bring together organisers, activists, scholars, researchers, collectives, and art practitioners to engage collectively in discussions about both the present and the future of housing and regeneration struggles in South London. The objective is to open a broader debate on the politics of the subject, politics of collective action and the possibilities and potential for new housing realities.
Throughout this century, South London has been a site of urban and housing regeneration. However, housing development projects that are led by capital and land value are undermining the needs of the local population and fostering new social and housing inequalities. Due to this polarisation, there has been a rise of initiatives that oppose these aggressive and violent processes. Individuals, groups and campaigns have been working on developing and deploying various tactics and strategies to defend the rights of local inhabitants, challenge mainstream narratives that enabled this practices and develop alternatives.
Where do we go from here?
Jane Rendell (Professor of Architecture and Art, The Bartlett School of Architecture)
Rastko Novakovic and Steven Ball (filmmakers)
Architects for Social Housing
Mara Ferreri (Universitat Autónoma de Barcelona).
Top of page
Top of page