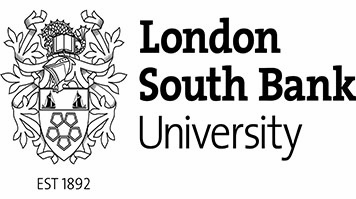 Are you looking to extend your knowledge and industry networks in the Digital Marketing heartland? Then this LSBU-led event is perfect for you
BIMA and Brandmovers Institute for Digital & Creative Economy in association with the Schools of Arts and Creative Industries and Business at LSBU invite you to 'The Heart of Digital Marketing'.
This is a networking event where thought leaders in the digital marketing field will be sharing their knowledge and career opportunities with students. The event will be made up of three distinct parts, key note speakers, workshops and the opportunity to network with industry specialists over light refreshments. A great place to start your career search and knowledge development in this fast moving and highly commercial sector.
Join us on February 13th from 4pm -7pm in our Keyworth Building for keynote presentations with a range of industry professionals and entrepreneurs and take part in engaging workshops that explore the future direction of digital careers. Drinks and networking rounds off the evening. Reserve your place at this free event today!
We will be holding three separate workshop sessions between 5pm - 6pm. You will be able to pick and choose which workshop session you would like to participate in on the day.
Provisional Programme includes
Chair: Courtney Cesari, Director of Business Strategy Europe, Brandmovers
4pm - 5pm: Keynote Speeches
Keynote 1
Tiffany St. James, Founder, Transmute Worldwide and Group Chair of Universities, BIMA
Keynote 2
'Exploring the shift towards "direct to consumer marketing" and how we help brands to sell directly to consumer' - Rik Langerak & Rob Dormarkas, Founders, Highrise Marketing
Keynote 3
'Working with who believes in you most' - Marco Felicio, Head of Strategy & Planning, Threepipe
5pm - 6pm: Workshops
Workshop 1: Teaming - Marco Felicio, Head of Strategy & Planning, Threepipe
Workshop 2: Start-up Businesses - Amalia Agathou, Visiting Fellow, LSBU
Workshop 3: "A Segment of One: How Macro Trends like Big Data and Artificial Intelligence will shape Digital Marketing" - Dr. Vijak Haddadi (PhD, MBA, MA, LLB) Business and Enterprise Division Lecturer, LSBU
Workshop 4: (Topic to be confirmed) - Courtney Cesair, Director of Business Stratgey Europe, Brandmovers
6pm - 7pm: Networking and drinks
Top of page
Top of page