Section Menu
Social Entrepreneurship and Social Inclusion: Between Fact and Fiction'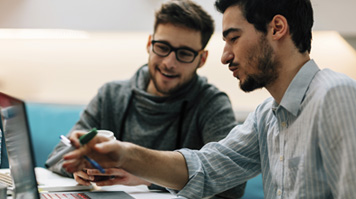 Discover how social enterprise is active in nearly all sectors of our economy, from those working to reintegrate ex-offenders to build homes or provide logistics services and more
Prof Ute Stephan, Professor of Entrepreneurship at Aston Business School will talk about 'Social Entrepreneurship and Social Inclusion: Between Fact and Fiction'
Social enterprises are organizations that address societal challenges by engaging in commercial activities. Social enterprise are now active in nearly all sectors of our economy from those working to reintegrate ex-offenders to build homes or provide logistics services, to those using the strengths of individuals with autism to provide IT consultancy services, from enterprises creating mobile phones without conflict minerals, to ethical banks.
These intriguing examples of social enterprises have been rightly lauded for introducing innovative solutions to tackle social inequalities. But is this true of social enterprise in general and what strategies do they use? In this talk I adopt an evidence-based perspective and summarize what we know about how social enterprises can and cannot contribute to social inclusion. In particular, I reflect on how socially inclusive social entrepreneurship is in terms who becomes a social entrepreneur and present insights from a review of over 20 years of evidence on the strategies social enterprises use to simulate positive social change towards social inclusion.
Ute Stephan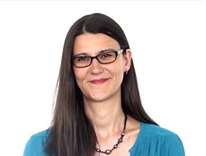 Ute Stephan is Professor of Entrepreneurship at Aston University, Birmingham (UK), Director of the Aston Centre for Research into International Entrepreneurship and Business (ACRIEB), and Editor-in-Chief of Applied Psychology: An International Review. Ute holds a PhD in Psychology from the University of Marburg (Germany) and was previously at the University of Sheffield (UK), the London School of Economics (UK), KU Leuven (Belgium), and TU Dresden (Germany).
Her research interests are (1) culture and entrepreneurship, (2) social entrepreneurship and (3) entrepreneurial motivation and well-being. Ute published in leading journals such as the Journal of Management, Journal of International Business Studies (JIBS), Management Science, Journal of Business Venturing (JBV), Academy of Management Perspectives among others, and serves on the editorial boards of JIBS, JBV and Entrepreneurship Theory & Practice. Her research has been featured in the media including the Financial Times and Bloomberg, has won multiple international awards, and has attracted over 3 Mio GBP of funding from the European Commission, the UK Government, UK Research councils, Charities, German Government Institutions, and the German Research Council. Ute is a member of the Global Entrepreneurship Monitor project and an elected board member of the GLOBE (Global Leadership and Organizational Behavior Effectiveness) project.
This event is organised by the London Centre for Business and Entrepreneurship Researchand is part of the Research Today! Lecture Series 2017-18.
Centre Lead: Prof Karin Moser (moserk@lsbu.ac.uk), Professor in Organisational Behaviour
Deputy Lead: Dr Gurjeet Dhesi (dhesig@lsbu.ac.uk), Senior Lecturer in Econometrics and Analytics
Want to know more about "Research today!"?
The new season of "research today!" seminars opened on Thursday, 15 February 2018!
If you haven't been to one before, these are short presentations of emerging or new research in the Business School, followed by an informal discussion. They last an hour, every week, and took place from February until the end of term, and this season has had some great talks with some exciting guests.
Who can attend? Anyone interested can attend, no registration is needed. Just join us!
Who can present? Researchers and doctoral students from the Business School and associated guests, visitors and collaborators. This is a research forum to exchange ideas, get to know each other's research and foster collaboration in a collegial and friendly environment. The Season Four programme is full, but you can still book a spot for Season Five in the summer if you contact Fabian Scholda.
What's in it for me if I come along?
How long do you have? Find out about sexual citizenship, corporate disclosure and corporate governance in the Pakistani banking sector, the future of collective bargaining in Nigeria or all you need to know about publishing in high level journals and more.
See new ways of presenting persuasively. Meet new colleagues. Discover things you have in common. Test new ideas and bring your best arguments. It could even lead to new research collaborations.
Business School Research pages
Follow us on twitter: @LSBU_BUS @LSBU_REI #researchtoday
Top of page
Top of page