Section Menu
'ResearchToday!' The Upcycling Movement: Pursuing Hedonistic Sustainability
| | |
| --- | --- |
| Date: | 29 November 2018 |
| Time: | 12:00 - 13:00 |
| Location: | |
| Organiser: | Professor Karin Moser, Director of Research in the School of Business |
| Contact details: | busresearch@lsbu.ac.uk |
| Price: | Free |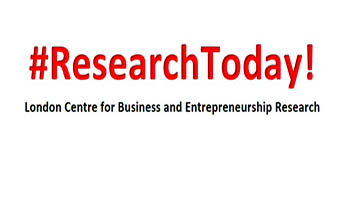 'ResearchToday!' is a series that shows the research in the Business School, and is a forum to foster the collaboration and exchange among colleagues
This week's seminar presentation will be given by Grace O'Rourke, Lecturer in the School of Business. To give you a taste of the session, a brief abstract can be found below:
The planet cannot sustain current levels of resource depletion and waste production. Unsustainable consumption patterns have been identified as contributing to environmental degradation. Consumers do not consume ethically, partially because ethical products offer unattractive, anti-capitalist associations. If sustainable consumption is in-stead considered amongst the social and cultural functions by which consumers currently consume, there may be a more potent mechanism to encourage widespread sustainable consumption behaviours.
Hedonistic pleasure specifically, is often sought through consumption objects, and it is accepted that consumers do not just have a right, but also a duty to seek pleasure. This interpretive study used ethnographic methods to investigate the upcycling movement – a movement which see's individuals actively use disregarded materials to create objects of higher quality or value. Upcycling is found to exist as a form of 'hedonistic sustainability', through which upcyclists enjoy upcycling quirky projects. Identified hedonistic elements of upcycling practices include for example, emotional states brought about by the upcycling process, and fantasies about projects themselves. From a sustainable con-sumption perspective, this study shows that hedonistic pleasure gained through consumption, can aid with the repositioning of sustainability as symbolically attractive to consumers.
Interested guests are always welcome, from within or outside of the University! No registration is needed if you are internal, please just join us.
If you are external to the University, please just send us an email to let us know you will be joining us, and we will inform our reception desk to expect you.
Contact and further information: Serina Fuller, Research Manager for the School of Business, email: busresearch@lsbu.ac.uk
Top of page
Top of page