Section Menu
'ResearchToday!' A Relational Perspective to Burnout in the Work Place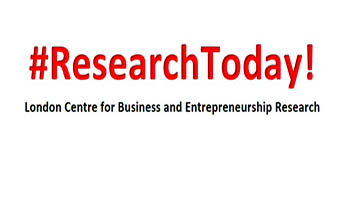 'ResearchToday!' is a series that shows the research in the Business School, and is a forum to foster the collaboration and exchange among colleagues
This week's seminar presentation will be given by Dr Kathryn Kissell, Visiting Fellow in the School of Business. To give you a taste of the session, a brief abstract can be found below:
Rates of stress and burnout continue to rise and while the aetiology of work-related psychological health is complex and multifaceted there is increasing evidence that the quality of interpersonal relationships plays a fundamental role. Unrealistic expectations and interpersonal conflict can act as significant draining demands while support from management or colleagues can resource and protect from stress.

Bowen family systems theory unpacks the relational systems within the workplace and understands stress as resulting from an interaction between one's position in anxious emotional systems and one's level of differentiation. Differentiation encapsulates one's emotional functioning and interpersonal behaviour when under pressure and Bowen coaching focuses on enhancing these capacities to strengthen resilience.
This talk considers the impact of Bowen coaching through the findings of a quantitative research project conducted with Church of England clergy. Coaching increased participants' levels of differentiation, reduced their experience of work-related demands as stressful and enhanced their capacity to utilise relationships as sources of support. The results indicate the value of Bowen coaching to enhance well-being within the workplace and highlight the importance of considering the relational dimension of burnout.
Interested guests are always welcome, from within or outside of the University! No registration is needed if you are internal, please just join us.
If you are external to the University, please just send us an email to let us know you will be joining us, and we will inform our reception desk to expect you.
Contact and further information: Serina Fuller, Research Manager for the School of Business, email: busresearch@lsbu.ac.uk
Top of page
Top of page