Section Menu
'ResearchToday!' Controllability of Linear Systems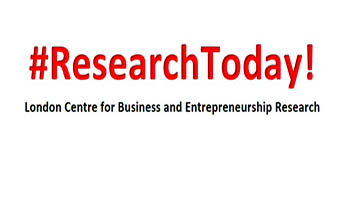 'ResearchToday!' is a series that shows the research in the Business School, and is a forum to foster the collaboration and exchange among colleagues
'ResearchToday!' is a research seminar series that shows the width of research in the Business School, and is a forum to foster the collaboration and exchange among interested colleagues. We meet weekly during teaching term times.
This week's seminar presentation will be given by Dr Carrie Rutherford, Senior Lecturer in the School of Business. To give you a taste of the session, a brief abstract can be found below:
Mathematical control theory has applications in business, especially finance. Controllability is a measure of how much of our system we can control, but is difficult to determine. Centrilinearity is related to controllability of linear systems, and is easier to determine. In this talk, I intend to define centrilinearity and discuss its links with business. It will not be overly mathematical, but will be conducted in the Maths Study Group tradition. This sees the talk as a learning opportunity for the speaker, and follows a workshop rather than a seminar format.
Interested guests are always welcome, from within or outside of the University! No registration is needed if you are internal, please just join us.
If you are external to the University, please just send us an email to let us know you will be joining us, and we will inform our reception desk to expect you.
Contact and further information: Serina Fuller, Research Manager for the School of Business, email: busresearch@lsbu.ac.uk
Top of page
Top of page