Section Menu
'ResearchToday!' Curiosity in the experiential consumption of the unknown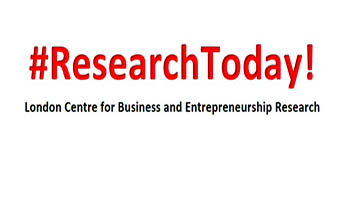 'ResearchToday!' is a series that shows the research in the Business School, and is a forum to foster the collaboration and exchange among colleagues
This week's seminar presentation will be given by Dr Rohit Talwar, Lecturer in the School of Business. To give you a taste of the session, a brief abstract can be found below:
The study of consumer experiences in marketing relies on people identifying or understanding the object they are consuming. People consume experiences in known settings of retail, cafes, or planned experiential excursions such as skydiving or white-water rafting. Consumers are aware of these settings and engage with known branded or service encounters. However, the contemporary use of fleeting and unforeseen interactive installations in public spaces urges to broaden the study of experiences and interrogate the consumer's agency and willingness to interact with unknown objects. Along with introspective data, this paper draws from three years of periodic ethnographic research in the UK and argues for the recognition of curiosity in experiential consumption. In highlighting this previously unexplored aspect of consumption, this paper develops crucial theoretical insight into research in both experiential consumption and consumer culture by presenting the role played by curiosity at places beyond the initial encounter with an unknown object.
Interested guests are always welcome, from within or outside of the University! No registration is needed if you are internal, please just join us.
If you are external to the University, please just send us an email to let us know you will be joining us, and we will inform our reception desk to expect you.
Contact and further information: Serina Fuller, Research Manager for the School of Business, email: busresearch@lsbu.ac.uk
Top of page
Top of page