Section Menu
'ResearchToday!' How SMEs Perceive and Define Environmental Munificence in the Context of Internationalisation?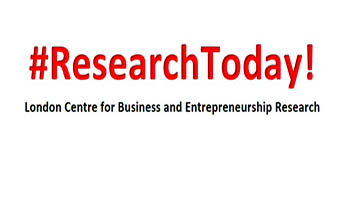 'ResearchToday!' is a series that shows the research in the Business School, and is a forum to foster the collaboration and exchange among colleagues
This week's seminar presentation will be given by Heba Younis, Lecturer in the School of Business. To give you a taste of the session, a brief abstract can be found below:
Examining business environments is integral to advance discussion on SMEs' internationalisation (Child et al. 2017). This study posits to explain how SMEs perceive and define munificence within the context of their internationalisation. Environmental munificence has been typically examined in terms of market related parameters, i.e. such as organisation's ability to access resources. Recognising the influence of the formal and informal dimensions of SME's domestic institutional context we shed light on the soft intangible dimensions of munificence and how they affect internationalisation. We argue that environmental munificence has also a soft and intangible dimension that can be co-created by the stakeholders of the internationalisation decision and which is conditional on the structural and relational dimensions of SME decision-makers' domestic social capital in the home market. The pre-sent study establishes that interactions and dynamics between the formal and informal dimension of the home market institutional context as well as founder's domestic social capital in creating conditional munificence in the context of SME's internationalisation.
Interested guests are always welcome, from within or outside of the University! No registration is needed if you are internal, please just join us.
If you are external to the University, please just send us an email to let us know you will be joining us, and we will inform our reception desk to expect you.
Contact and further information: Serina Fuller, Research Manager for the School of Business, email: busresearch@lsbu.ac.uk
Top of page
Top of page