Section Menu
Research today: Dr John Opute discusses collective bargaining in Nigeria
| | |
| --- | --- |
| Date: | 1 March 2018 |
| Time: | 12:00 - 13:00 |
| Location: | |
| Organiser: | Karin Moser |
| Contact details: | 020 7815 7701, moserk@lsbu.ac.uk |
| Price: | Free |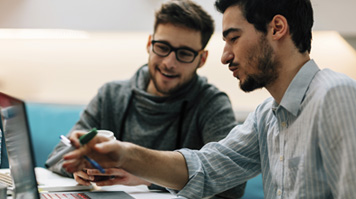 Dr John Opute's research focuses on collective bargaining in Nigeria, of which this research will be discussed during this week's research today seminar series.
There is a persuasive argument that collective bargaining has provided the platform for organisations to formulate and implement appropriate HRM practices to fit the global as well as the local context of their operations. Redefining relationships between institutional structures, decision making processes and the key actors in the employment relations system is essential in this new global environment. A research focus has been the trajectories of collective bargaining in economies that are transforming to democratic structures and emerging Sub-Saharan Africa provides an area, but there has been scant research on this transformation process in African countries.
Nigeria with its large population of around 170 million, its significant oil industry, and its emergence from a prolonged period of military dictatorship provides an excellent example of a transition economy where the institution of collective bargaining is increasingly important. The article contributes to this issue with empirical evidences from major institutional actors by examining the sustainability of existing collective bargaining mechanisms and the collective agreements derivable from this process. It examined how factors embedded in the cultural and institutional framework of collective bargaining impact on its strategic importance.
In conclusion, the article analyses some aspects of the trajectory of collective bargaining evolution albeit focusing on examining appropriate criteria (particularly employee orientation) for adopting a collective bargaining strategy, which provides the opportunity for both the employers and workforce to be more pragmatic. Furthermore, it demonstrates that collective bargaining has specific country orientations, reflecting the cultural predispositions of each country and the cultural paradigms and the connectivity of these issues.
The new season of "research today!" seminars opens on Thursday, 15 February 2018!
Season Four of our "research today!" seminars opens on 15th February 2018. If you haven't been to one before, these are short presentations of emerging or new research in the Business School, followed by an informal discussion. They last an hour, they are happening every week from now until the end of term, and this season again has great talks with some exciting guests.
Who can attend? Anyone interested can attend, no registration is needed. Just join us!
Who can present? Researchers and doctoral students from the Business School and associated guests, visitors and collaborators. This is a research forum to exchange ideas, get to know each other's research and foster collaboration in a collegial and friendly environment. The Season Four programme is full, but you can still book a spot for Season Five in the summer if you contact Fabian Scholda, RA research management.
What's in it for me if I come along?
How long do you have? Find out about sexual citizenship, corporate disclosure and corporate governance in the Pakistani banking sector, the future of collective bargaining in Nigeria or all you need to know about publishing in high level journals and more.
See new ways of presenting persuasively. Meet new colleagues. Discover things you have in common. Test new ideas and bring your best arguments. It could even lead to new research collaborations.
Great! Just remind me where and when?
LR391, every Thursday from 12-1pm. You don't have to book, just roll up. We continue informally until 2pm for those who want to and have the time. Bring your lunch or coffee, and a sharp mind.
Business School Research pages: http://www.lsbu.ac.uk/schools/business/research
Follow us on twitter: @LSBU_BUS @LSBU_REI #researchtoday
Top of page
Top of page