Section Menu
'Can FMCG brands disrupt market equilibrium by delivering new category users?
| | |
| --- | --- |
| Date: | 31 January 2019 |
| Time: | 12:00 - 13:00 |
| Location: | |
| Organiser: | Professor Karin Moser, Director of Research in the School of Business |
| Contact details: | busresearch@lsbu.ac.uk |
| Price: | Free |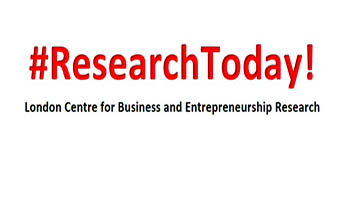 'ResearchToday!' is a research seminar series that shows the width of research in the Business School, and is a forum to foster the collaboration and exchange
Interested guests are always welcome, from within or outside of the university! No registration is needed if you are internal, please just join us. If you are external to the University, please just send us an email to let us know you will be joining us, and we will inform our reception desk to expect you. Contact and further information: Research Manager for the School of Business, email: busresearch@lsbu.ac.uk
This week's seminar presentation will be given by Dr Charles Graham, Senior Lecturer in the School of Business at LSBU. To give you a taste of the session, a brief abstract can be found below:
Managers and researchers recommend category expansion as a brand growth strategy when faced with equilibri-um at market maturity. There is however very little empirical evidence to support this recommendation, and therefore little to inform decision-making. We report early findings from a large-scale study of household penetra-tion change in nearly 400 established consumer packaged goods categories over time, and show (1) almost two thirds remain near stationary (2) categories over the mean size of 21% are more stable, with lower incidence of increase (or decrease) and relatively small increments (3) smaller categories (under 10% penetration) are extreme-ly volatile, and average change is up to thirteen times greater. Rate of change is closely linked to initial category size, and equally distributed between increase and decrease. The implications for management seem to be that persistent category expansion at maturity is hard to achieve and a fifty/fifty strategy at best.
Top of page
Top of page