Section Menu
The Criminology Society invites you to the City of London Police Museum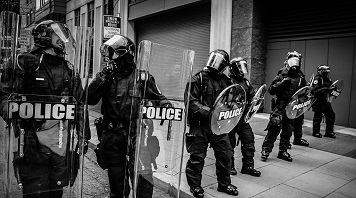 Fancy visiting the London Police Museum with other fellow LSBU Students? The museum has exhibits on Jack the Ripper, bomb damage during the blitz, just to name a few
The City of London Police Museum takes visitors on a unique journey, which includes the last hours of Catherine Eddowes, one of Jack the Ripper's victims; bomb damage during the Blitz; being at the forefront of technology to counter terrorism and the current work against economic crime and cybercrime.
The City of London Police has been responsible for policing the Square Mile since 1839. Over the course of more than 175 years, the force's priorities have remained the same: keep the City safe. It is also the UK's leading police force for fraud and economic crime.
LSBU Criminology Society will be visiting the museum to learn about its history, discuss the crimes in more detail, so come along if you'd like some company, and have always wanted to visit.
LSBU Criminology Society is a student-run society for criminology students, however all are welcome. We have a packed schedule for this semester with weekly events ranging from drinks, quiz nights, film screenings, visits to museums, riverboat trips, external speakers and so much more! We would like to extend invitations to all future events and would love to hear your opinions and ideas.
Find us on social media and keep up to date with what's happening.
Email: criminologysoc@lsbsu.org
Twitter: @LSBUCrimSoc
Facebook: LSBU Criminology Society
Instagram: @lsbucriminologysociety
Top of page
Top of page