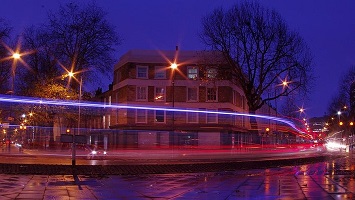 We have been delivering RTPI accredited planning courses successfully at LSBU for almost 50 years (in 2018). Our courses continue to be popular and attract talented and committed students
2018 marks 50 years of RTPI accredited planning courses at London South Bank University.
"No.1 London University for 'teaching on my course' in Planning" - as reported by the National Student Survey 2016
Join us from 5pm on 18 January to hear from the Planning Courses Team and recent graduates working in practice. There will be a Q&A session and guests can share their experiences regarding the needs, challenges and opportunities of planning education.
The evening will offer a chance to hear about the latest developments in our postgraduate courses and guests have a chance to influence the BA (Hons) degree and postgraduate diploma in planning; currently undergoing major reviews.
There will be a particular emphasis on the part-time route, where students are usually sponsored by their employer. Existing and potential sponsors of undergraduate and postgraduate planning students are particularly encouraged to attend.
If you have any questions please email Dr Michael Leary-Owhin at mike.leary@lsbu.ac.uk
See the current RTPI accredited course web pages here:
Header photo, The Clarence Centre at Night - © Michael Leary-Owhin
Top of page
Top of page