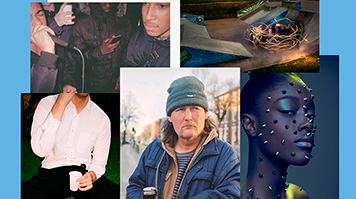 A culmination of three years work, join us as our BA (Hons) Photography students present Y3, an exhibition of their final year projects at the University's Borough Road Gallery
A perfect opportunity to meet new and upcoming photography talent and explore the work that three years of University has been leading to. Students will be exhibiting their work and will be there to talk to visitors about what they have made.
The opening event is on 6 June and the show is then open from 7 - 9 June, 11am - 6pm. All are welcome.
Top of page
Top of page