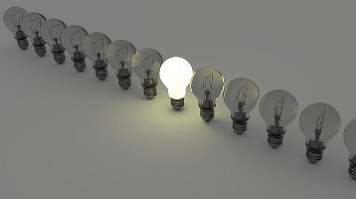 In today's world, where most people have access to the internet, education and training, it's getting harder and harder to get a piece of the spotlight: competition is fierce
Whether you're a student looking to enter the job market, or an entrepreneur trying to build a successful business, your personal brand is crucial.
Personal branding has thus become an essential tool that you can use to leverage and communicate your strengths, and really stand out from the crowd. But what is personal branding and why is it so important? How can you build a personal brand and manage it successfully both offline and online?
This workshop, aimed at students, graduates, entrepreneurs and business owners, will answer these questions to help you begin to think about your personal brand.
It will be delivered by Martina Eco, a Supervisor at LSBU's Business Solutions Centre, MSc Marketing graduate, and owner and director of 3P Translation, a business that helps UK-based SMEs in the food, travel and hospitality industries expand in Italy through bespoke linguistic consultancy services.
This event is part of a series of enterprise events at London South Bank University (LSBU).
This event counts towards a Certificate in Enterprise*.
*What is the Certificate in Enterprise?
LSBU students and alumni can obtain a Certificate in Enterprise by taking part in six Student Enterprise activities throughout the academic year. Please ensure that you sign in on the registration sheet when you arrive and at the end of the session, get a stamp on your Loyalty Card to help you to keep track of the events you've attended.
Top of page
Top of page