| | |
| --- | --- |
| Date: | 27 March 2019 |
| Time: | 09:00 - 16:30 |
| Location: | Southwark Campus - Keyworth Centre |
| Organiser: | School of Health and Social Care |
| Contact details: | 02078158182, events@lsbu.ac.uk |
| Price: | £90 |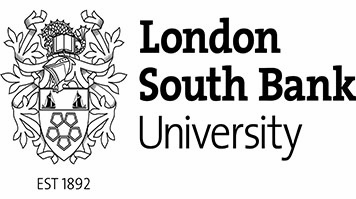 A must-attend CPD study day with a range of guest speakers designed specifically for health care professionals with a Non-Medical Prescribing qualification (V300)
We are pleased to offer this one day event for Non-Medical Prescribers. The lectures will be delivered by Pharmacists and Clinical Nurse Specialists and encourage active audience participation. Delegates should be health care professionals with a Non-Medical Prescribing qualification (v300).
Registration fee includes refreshments and certificate of attendance.
Programme outline
9.00am - 9.30am Registration with refreshments
9.30am - 10.20am Physical Health Checks in SMI Population - Herbert Mwebe FHEA, Senior Lecturer in Mental Health, CPD Programme lead and BEH-Honorary Project Investigator, Middlesex University
10.20am - 11.10am Challenges in NMP: Changing NMC Guidance - Dr. Nicola Carey, University of Sussex
11.10am - 11.40am Break
11.40am - 12.30pm Prescribing, Polypharmacy and Deprescribing in frailty - Lelly Oboh, Consultant Pharmacist, Guys & St Thomas' NHS Foundation Trust
12.30pm - 1.20pm Lunch
1.20pm - 2.10pm Prescribing in Paediatrics - Michael Wise, Senior Lecturer, London South Bank University and Advanced Nurse Practitioner, Great Ormond Street Hospital
2.10pm - 2.35pm Break
2.35pm - 3.25pm Physiotherapy Pain Management - Diarmuid Denneny, Lead Physiotherapist NHS, HEE NCEL Research Fellow, CLAHRC and Honorary Clinical Teaching Fellow, UCL
3.25pm - 4.15pm Unilateral leg swelling: differential diagnosis, investigations and treatment - Linda Nazarko, Nurse Consultant, Physical Healthcare, West London Mental Health NHS Trust
4.15pm - 4.30pm Closing remarks, evaluation forms and collection of certificates
4.30pm Close
PLEASE NOTE
Our Non-Medical Prescribing Study Days will now take place just once a year in March.
We are no longer able to invoice your trust for your place. The fee must be paid for by your employer or you will need to pay for your place and arrange reimbursement from your employer.
Booking Terms and Conditions (London South Bank University is also known as LSBU)
These terms and conditions apply to all fee-based conferences, seminars, training courses and events.
Bookings must be accompanied by full payment to secure your place
Telephone Bookings cannot be accepted
Cancellations must be received in writing a minimum of 2 weeks prior to the event otherwise full payment will be required
LSBU reserves the right to cancel any event. In this case, the full fee will be refunded
LSBU does not accept responsibility for the views and opinions expressed by individual speakers
LSBU reserves the right to alter the programme or speakers without prior notice
LSBU shall in no event be under any liability in respect of any loss or damage, whether direct, consequential or otherwise, arising from any cancellation or delay in providing the event, or in any change of venue
LSBU shall not be held liable for the accommodation or travel costs of delegates should the event be cancelled or postponed
Top of page
Top of page