| | |
| --- | --- |
| Date: | 19 October 2018 |
| Time: | 11:30 - 19:30 |
| Location: | |
| Organiser: | EquiNet |
| Contact details: | 02078158182, events@lsbu.ac.uk |
| Price: | Free |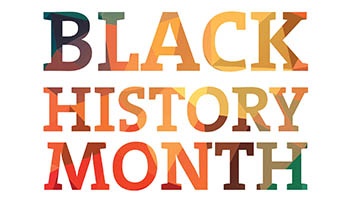 A day of exciting and thought-provoking events to celebrate the contribution of Black and minority ethnic communities to our rich and diverse culture
This Black History Month event marks the first of many BME events taking place at LSBU throughout the year. These will be delivered by EquiNet, the network for BME staff at LSBU, and London South Bank University Student Union.
Programme
11.30am - Registration
12pm - Welcome from Pro Vice Chancellor, Shan Wareing, Executive Sponsor of EquiNet
12.10pm - Poetic Unity. A young crew of poets from various walks of life perform their work, which centres around taboo subjects such as domestic violence and other hard to talk about issues. Find out more information about Poetic Unity and the amazing work they do. This will be followed by a Carribean style lunch where you will have the opportunity to meet the young artists and network with other attendees and stakeholders.
2.15pm - Panel discussion - featuring the following inspirational speakers who have contributed to the placing of race issues on to the political agenda.
Professor Ijeoma Uchegbu, Professor of Pharmaceutical Nanoscience at the UCL, Pro-Vice Provost for Africa and The Middle East, the Provosts' Envoy for Race Equality and Chief Scientific Officer of Nanomerics Ltd.
Dr Kate Donington, Lecturer in History, LSBU.
Southall Black Sisters, a leading organisation for black and minority women and girls in the UK experiencing domestic violence. Meena Patel will be speaking on the work of Southall Black Sisters and BME women and immigration.
3.15pm - Coffee break
3.30pm - Contemporary Black Identity and the BME Student Experience, LSBU students and LSBU Students' Union members
4.30pm Summary by Professor Craig Barker, EquiNet's sponsor is the Dean of Law and Social Sciences
5pm - Reception and refreshments with music from DJ Jez
6.30pm - Close
You will also have a chance throughout the day to visit our Enterprise Room where you will find stalls with exquisite hand-made jewellery and tailor made outfits/clothes.
Find out about other events taking place for Black History Month at LSBU.
Top of page
Top of page