| | |
| --- | --- |
| Date: | 22 June 2017 |
| Time: | 12:00 - 13:00 |
| Location: | |
| Organiser: | Karin Moser |
| Contact details: | 020 7815 7701, moserk@lsbu.ac.uk |
| Price: | Free |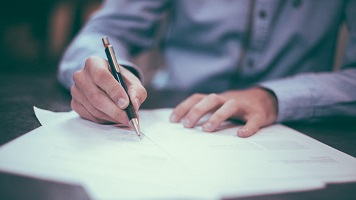 The three critical measures of retail performance are often suggested to be "location, location, location". However this generalisation, like many others in the literature, is of little practical use
This generalisation, like many others in the literature, is of little practical use without underpinning empirical evidence. We report replications in three retail categories, covering twelve competing brands, in four location types and three countries.
It turns out that despite great differences in multiple conditions store attraction rates remained close to 4 per cent for each competing outlet with an average conversion rate of around 50 per cent. Attraction patterns conformed to the Law of Double Jeopardy such that higher share brands attracted slightly more shoppers into store, while the conversion ratio appeared to be governed by the Law of Natural Monopoly. Results therefore suggest useful law-like relationships between footfall and retail sales that are linked to existing theory and can be applied in a range of managerial situations.
Follow us on twitter: @LSBU_BUS and @LSBU_REI #researchtoday
View the Business School Research pages
The new season of "research today!" seminars is now open
Season two of our "research today!" seminars opens this week. If you haven't been to one before, these are short presentations of emerging or new research in the School of Business, followed by an informal discussion. They last an hour, they are happening every week from now until the end of term, and this season is bigger and better than ever with some exciting guests.
Who can attend? Anyone interested can attend. Please email Karin Moser on moserk@lsbu.ac.uk to register.
Who can present? Researchers and doctoral students from the Business School and associated guests, visitors and collaborators. This is a research forum to exchange ideas, get to know each other's research and foster collaboration in a collegial and friendly environment. The Season Two programme is full, but you can still book a spot for Season Three this autumn. Contact Karin Moser on moserk@lsbu.ac.uk.
What's in it for me if I come along? How long do you have? Find out about Vigotsky's zone of proximal development, irrational fractional Brownian Motion, the effects of employee silence, shopping for fashion and fast food, or trust in social media, to name only a few. See new ways of presenting persuasively. Meet new colleagues. Discover things you have in common. Test new ideas and bring your best arguments. It could even lead to new research collaborations.
Top of page
Top of page