Section Menu
Experience matters: Rethinking lived experience in mental health communities, research and practice
| | |
| --- | --- |
| Date: | 29 June 2018 |
| Time: | 09:30 - 18:30 |
| Location: | |
| Organiser: | Professor Paula Reavey |
| Contact details: | hardink2@lsbu.ac.uk |
| Price: | £50 General Admission, £10 Concessions Ticket |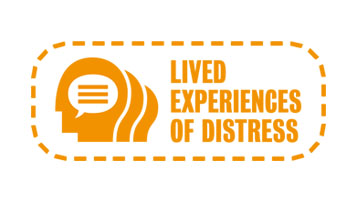 Hosted by the Lived Experiences of Distress (LEOD) research group at LSBU, this event will encourage an open discussion around perceptions of mental health
The Lived Experiences of Distress (LEOD) research group, led by Professor Paula Reavey, welcomes you to contribute to a day of exciting discussions on the importance of our life experiences when considering mental health.
There are many reasons to attend. The day will include:
An introduction to the work being done by the LEOD research group
Keynotes by Dr. Jacqui Dillon and Professor John Read
A number of parallel workshops on creative/innovative approaches to mental distress*
An interactive panel discussion
This event is suitable for:
People with lived experience of distress
Anyone involved in supporting people with experiences of mental distress, including friends, family members, mental health professionals, social workers
Academics, researchers and students
Anyone interested in mental health
Download the full programme (PDF File 191 KB).
*Mental distress refers to any unusual mental health experiences that may be typically thought of as symptoms of diagnosable mental health problems. These experiences can be self-defined and do not have to be a diagnosed mental health problem.
Poster presentations will be invited for display during the event. Posters do not have to take standard academic format, and can be related to any topic relevant to mental health and distress. For further details on how to submit please see the submission guidelines (PDF File 233 KB).
Refreshments will be provided including a buffet lunch and drinks reception following the event.
Tickets have now sold out. If you would like to be added to the waiting list for this event, please email LEOD@lsbu.ac.uk
Top of page
Top of page