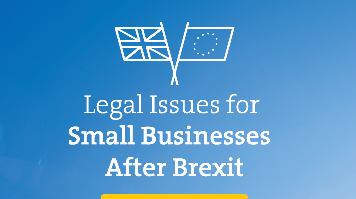 This conference will advise SMEs, sole practitioners and startups of the legal implications of Brexit for international trading, where young agile businesses are particularly at risk
Post Brexit businesses cease to be protected by the EU courts and treaties. Businesses will face legal challenges that they may not be aware of when selling or working internationally; this is particularly important for countries with less robust laws concerning their economies.
The Ministry of Justice will be facilitating this event, along with support from Professor Craig Barker, who brings a wealth of experience working in international law. This one day conference seeks to enlighten any attendees around the considerations for operating internationally, and will be invaluable for any SMEs in attendance.
The programme for the day is as follows:
9:30 Arrival
10:00 Welcome from Dean and opening speech
10:30 Overview of direction (FCO)
11:00 Assistance offered to SMES by Dept. of International Trade
12:00 International Contract Laws by Professor Craig Barker, Dean of Law and Social Sciences at LSBU
12:30 Lunch break (lunch won't be provided)
14:00 International IPR Variance and Risk
14:30 Risk assessment, sanctions and territorial restrictions
15:00 Securitisation of debt by Professor Craig Barker
16:00 Anti-Bribery and Corruption Act (speaker from Ministry of Justice)
17:00 Financial Issues for trading Internationally
Top of page
Top of page