Section Menu
What law firms and clients look for in trainee and junior lawyers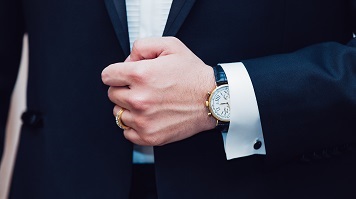 On March 6th, LSBU law students will be receiving expert preparation from Craig Sharpe of Darlingtons' Solicitors, a firm committed to ensuring access to the legal profession
Craig Sharpe has had a career spanning 25 years working in law, partly as a lawyer and now a marketing specialist at Darlingtons Solicitors. This background gives Craig an unusual insight into the radical changes in legal practice and the challenges and pressures law firms face. The talk will be full of real world examples, anecdotes and humour – students will gain valuable and actionable insights.
What's changed? Almost everything.
Profession or service? Both, but where's the balance?
Clients have changed – a lot.
Technology and law
70% of students won't end up working at magic circle law firms
Marketing is now essential for all lawyers and law firms.
The funnel
Egos, actors and legal personas.
The Importance of adaptability and team skills.
Practical takeaways.
Professor Sara Chandler of LSBU Law Division says "This session will better prepare students for a legal career and may help students decide whether they want to be a lawyer and what type of firm or area of law they may want to work in".
Please contact sara.chandler@lsbu.ac.uk for further information to book a place.
Find out more about Darlingtons Solicitors.
Top of page
Top of page