Section Menu
Launch of the Centre for Social Justice and Global Responsibility
| | |
| --- | --- |
| Date: | 6 December 2017 |
| Time: | 14:00 - 19:00 |
| Location: | |
| Organiser: | Dr Caitriona Beaumont |
| Contact details: | beaumoca@lsbu.ac.uk |
| Price: | Free |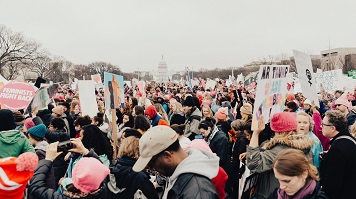 In this time of global disruption, we provide a focal point for innovative and critical engagement with social and political responses to the changing landscapes of the twenty-first century
This events marks the transition from the long-standing Weeks Centre to the Centre for Social Justice and Global Responsibility. The afternoon will reflect upon the many achievements of the Weeks Centre, including contributions from key academics, and look to the future of research in the School of Law and Social Sciences at LSBU.
Building on the work of the Weeks Centre for Social and Policy Research, and drawing on established links to academics, civil society and governments, we seek to examine critically the sources, nature and impact of social injustice, inequality and exclusion nationally and throughout the world.
Only by connecting our research to the real world can we deliver outstanding socio-economic and cultural benefits to improve the lives and experiences of people and the environments in which they live and work.
Agenda for the afternoon:
2.00 Welcome and Introduction from Dr Cait Beaumont, Director of Research and Enterprise for the School of Law and Social Sciences
2.10 Roundtable and discussion on Social Justice
Coffee
4.00 Keynote Lecture – Jeffrey Weeks OBE
5.00 Centre Launch to include brief summary of work of Centre and work of Research Groups
5.30 Reception on Mezzanine
Read about the Centre for Social Justice and Global Responsibility
Top of page
Top of page