Section Menu
How does Generation Theory transfer across Cultural Contexts? – part of our research seminar programme
| | |
| --- | --- |
| Date: | 2 November 2017 |
| Time: | 12:00 - 13:00 |
| Location: | |
| Organiser: | Prof. Karin Moser |
| Contact details: | 020 7815 7701, moserk@lsbu.ac.uk |
| Price: | Free |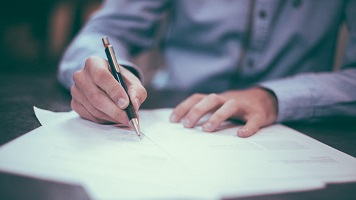 This event investigates consumer behaviour of Generation Y on a global scale and specifically investigates perceptions of risks and online purchases through a comparative analysis
This event is part of the "research today!" seminar programme for Autumn 2017. 'research today!' is a research seminar series that shows the width of research in the Business School, and is a forum to foster the collaboration and exchange among interested colleagues. We meet weekly during teaching term times.
This event will review an empirical study which investigated consumer behaviour of Generation Y (aged from 18-33) in a global context. In particular, this study will focus on perceived risks and online purchases through a comparative analysis between developed (UK) and emerging markets (China). Gen Y consumers' online purchase behaviour will be investigated and critical factors relating to online risks will be tackled.
The research gap we are targeting is the transferability of Generational Theory across cultural contexts (developed market and emerging market) with a particular interest in perceived risks and online purchases of Gen Y. With cases collected from focus groups in both UK and China, we are exploring five emergent themes: differing perceptions exist of what constitutes risk; sensitivities to sharing personal data are a key issue in online community behaviour; certain internet sites are preferred over others; certain delivery methods are preferred over others; and, importantly, generational differences are emerging in relation to purchase behaviour and perceptions of risk.
We're proud to have Yan Sun, who will be discussing this very relevant research on online purchaser behaviour. Yan Sun will be joined by Dr Charles Graham, who will be moderating the event. Dr Charles Graham is a Senior Lecturer in marketing, with interests in long-term behavioural brand loyalty, competitive market structure modelling, and effective brand portfolio management.
"research today!" is back
Our "research today!" seminar is now open. If you haven't been to one before, these are short presentations of emerging or new research in the School of Business, followed by an informal discussion. They last an hour, they are happening every week from now until the end of term, and this season is bigger and better than ever with some exciting guests.
Who can present?
Researchers and doctoral students from the Business School and associated guests, visitors and collaborators. This is a research forum to exchange ideas, get to know each other's research and foster collaboration in a collegial and friendly environment. The Season Two programme is full, but you can still book a spot for Season Three this autumn. Contact Karin Moser on moserk@lsbu.ac.uk.
What's in it for me if I come along?
How long do you have? Find out about Generation Y and what they buy, entrepreneurship in Vietnam, what makes up the rhetoric of US presidents' speeches, the business models of East London gangs, or the relationship between information disclosure and financial performance in China to name only a few. See new ways of presenting persuasively. Meet new colleagues. Discover things you have in common. Test new ideas and bring your best arguments. It could even lead to new research collaborations.
View the full "research today!" seminar programme for Autumn 2017 (PDF File 805 KB)
Top of page
Top of page