Section Menu
A diverse approach to entrepreneurial marketing research – part of our research seminar programme
| | |
| --- | --- |
| Date: | 12 October 2017 |
| Time: | 12:00 - 13:00 |
| Location: | |
| Organiser: | Prof. Karin Moser |
| Contact details: | 020 7815 7701, moserk@lsbu.ac.uk |
| Price: | Free |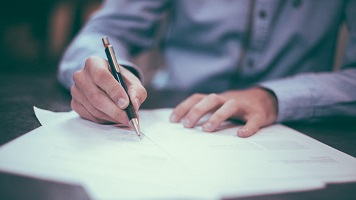 Findings from independent hotels in the Vietnamese hospitality industry illustrate that EM should be viewed as an abstract concept which can apply into all four perspectives
This event is part of the "research today!" seminar programme for Autumn 2017. 'research today!' is a research seminar series that shows the width of research in the Business School, and is a forum to foster the collaboration and exchange among interested colleagues. We meet weekly during teaching term times.
The aim of this paper is to reconcile four diverse perspectives to entrepreneurial marketing (EM) research. EM can be viewed as the commonalities between marketing and entrepreneurship, entrepreneurship in marketing, marketing in entrepreneurship, or the unique concepts emerged from both disciplines. These perspectives recognise either the role of business structures or the firms' action in the formation of EM.
Informed by the concepts of scripts in structuration theory, we argue that EM reflects the reciprocal relationship between business structure and firm's action. We introduce the concept of EM scripts to represent the extent to which business structures both enable and constrain firms' action.
We conclude by drawing implications for EM research and practice.
"research today!" is back
Our "research today!" seminar is now open. If you haven't been to one before, these are short presentations of emerging or new research in the School of Business, followed by an informal discussion. They last an hour, they are happening every week from now until the end of term, and this season is bigger and better than ever with some exciting guests.
Who can present?
Researchers and doctoral students from the Business School and associated guests, visitors and collaborators. This is a research forum to exchange ideas, get to know each other's research and foster collaboration in a collegial and friendly environment. The Season Two programme is full, but you can still book a spot for Season Three this autumn. Contact Karin Moser on moserk@lsbu.ac.uk
What's in it for me if I come along?
How long do you have? Find out about Generation Y and what they buy, entrepreneurship in Vietnam, what makes up the rhetoric of US presidents' speeches, the business models of East London gangs, or the relationship between information disclosure and financial performance in China to name only a few. See new ways of presenting persuasively. Meet new colleagues. Discover things you have in common. Test new ideas and bring your best arguments. It could even lead to new research collaborations.
View the full "research today!" seminar programme for Autumn 2017 (PDF File 805 KB)
Top of page
Top of page