| | |
| --- | --- |
| Date: | 22 June 2018 |
| Time: | 10:30 - 15:30 |
| Location: | |
| Organiser: | LSBU Outreach and Engagement Team |
| Contact details: | 0800 923 88 88, outreach@lsbu.ac.uk |
| Price: | Free |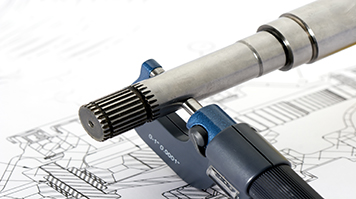 At London South Bank University's Engineering Product Design Taster Day, you have the chance to experience a subject you enjoy and are interested in studying at university
If you are currently studying your A Level, BTEC or Access course and are interested in studying Product Design or Mechanical Engineering at university, then we would love to see you at our Taster Day.
Many new products are designed and brought to market each year – one of the key aspects to their success will be: "Does it work?" "Is it 'fit for purpose'?"
Engineering Product Designers have to walk a tightrope of producing good-looking concepts that work well, which can be manufactured for a price affordable to the target market.
Come to the Engineering Product Design Taster Day and experience the hands-on excitement of developing new products to solve real world problems that might well affect you and your family.
Each Taster Day allows students to learn more about their subject of choice through a sample lecture and gain an insight into studying at university through a practical session delivered by London South Bank University (LSBU) academics. Included in the visit is an overview of entry requirements and other relevant information about the application process.
Booking is essential so please register today to confirm your attendance.
Testimonials
The day was geared totally towards the subject and it was good having one of the course lecturers. It helped to figure out things I can do to prepare for the course I want to do.

Student attendee, Games Design Taster Day
It has changed my mind, maybe I will go to university.

Student attendee, Business Taster Day
Top of page
Top of page