Section Menu
Part 2 of the Criminology Society's employability events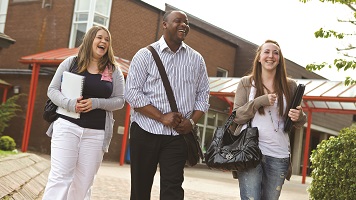 Are you looking for invaluable advice from professionals already working in the police force, social work, law or these related fields? Organised by LSBU Criminology Society
LSBU Criminology Society will be holding an employability event with professionals from all fields of Law and Social Sciences attending to give an overview of what their day to day work lives involve; the talks will feature people from fields of work such as the police, social workers, researchers, youth workers and lawyers. We hope this will give students an idea of what kind of job they want to go into after they graduate. The professionals will give a brief overview and then students will be able to ask questions.
LSBU Criminology Society is a student-run society for criminology students, however all are welcome. We have a packed schedule for this semester with weekly events ranging from drinks, quiz nights, film screenings, visits to museums, riverboat trips, external speakers and so much more! We would like to extend invitations to all future events and would love to hear your opinions and ideas.
Find us on social media and keep up to date with what's happening.
Email: criminologysoc@lsbsu.org
Twitter: @LSBUCrimSoc
Facebook: LSBU Criminology Society
Instagram: @lsbucriminologysociety
Top of page
Top of page