Section Menu
School of Business Employability Conference and Annual Careers evening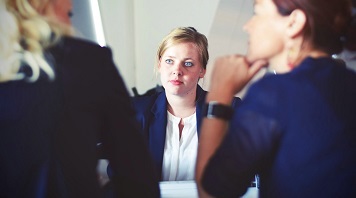 Our Employability Conference will help you become what you want to be. Hear from representatives and alumni from major brands such as Coca Cola, EY and MediaCom
This event is hosted by the School of Business and has been created for final year and postgraduate students who are looking to boost their future career and to equip themselves with the right skill set for success.
Our Employability Conference will help you become what you want to be. Get ready to secure the job you want.
Listen to and network with key speakers from major brands including Coca Cola.
Network with our own alumni from a range of industries and companies including EY, MediaCom, Sothebys.
Take part in three workshops including 'How to Network Effectively', 'The Perfect Interview', 'Recruiters approach to CV's' or 'Personal Branding'.
Agenda for the day:
1.30pm
Registration
2.00pm

Workshops on:

How to network effectively by Angus Farr, Training Counts

The perfect interview by James F. Keen, Three Hands

Recruiters approach to CVs by Charlie Ryan, The Recruitment Queen

Personal Branding by Mel Godfrey, LSBU

4.00pm
Afternoon tea
4.30pm
Workshops
5.30pm
Something bubbly along with network practice
6.00pm
Careers evening with keynote speakers on "skills needed"
6.30pm
Question time with an alumni panel from Finance, Marketing, HR and Business Operations
7.45pm
Cheese and wine with a networking reception including professional marketers, financiers, HR personnel, Entrepreneurs, Directors, Managers, Executives and more
Top of page
Top of page