Section Menu
Dynamic links between CO2 emission and oil price
| | |
| --- | --- |
| Date: | 15 June 2017 |
| Time: | 12:00 - 13:00 |
| Location: | |
| Organiser: | Dr Ling Xiao |
| Contact details: | 020 7815 6931, xiaol4@lsbu.ac.uk |
| Price: | Free |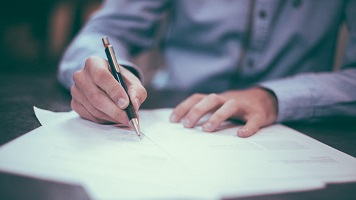 The dynamic relationship between the EU-wide price volatility of CO2 emissions and the oil price is explored during season two of our "Research Today" seminar series
We measure the volatility of the future prices of CO2 EU Allowance (EUA) and aim to analyse its relation to the energy price i.e. oil price. There is abundant research showing the significant relationship between the movement of the EUA price and the energy price.
In this paper, we describe an innovative approach to the investigation of the dynamic nature of this relationship through time-varying conditional correlation (dynamic conditional correlation or DCC) and a time-varying co-integration approach.
Follow us on twitter: @LSBU_BUS and @LSBU_REI #researchtoday
View the Business School Research pages
The new season of "research today!" seminars is now open
Season two of our "research today!" seminars opens this week. If you haven't been to one before, these are short presentations on emerging or new research in the School of Business, followed by an informal discussion. They last an hour and will happen every week from now until the end of term. This season is bigger and better than ever with some very exciting guests.
Who can attend? Anyone interested can attend. Please email Karin Moser on moserk@lsbu.ac.uk to register.
Who can present? Researchers and doctoral students from the Business School and associated guests, visitors and collaborators. This is a research forum to exchange ideas, get to know each other's research and foster collaboration in a collegial and friendly environment. The Season Two programme is full, but you can still book a spot for Season Three this autumn. Contact Karin Moser on moserk@lsbu.ac.uk.
What's in it for me if I come along? How long do you have? Find out about Vigotsky's zone of proximal development, irrational fractional Brownian Motion, the effects of employee silence, shopping for fashion and fast food, or trust in social media, to name only a few. See new ways of presenting persuasively. Meet new colleagues. Discover things you have in common. Test new ideas and bring your best arguments. It could even lead to new research collaborations.
Top of page
Top of page