| | |
| --- | --- |
| Date: | 5 December 2018 |
| Time: | 17:30 - 19:30 |
| Location: | Southwark Campus - Keyworth Centre |
| Organiser: | The Centre for Addictive Behaviours Research, LSBU |
| Contact details: | 020 7815 7815, events@lsbu.ac.uk |
| Price: | Free |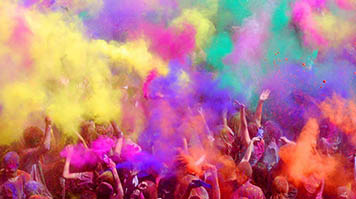 Drug safety testing is becoming much more widely discussed. Join us to discuss the issues around drug testing, the technology and its impact on society.
On-site drug safety testing or 'drug checking' services that analyse and inform individual service users of the contents of illegal drugs have existed for five decades. In recent years drug safety testing has received increased attention in the UK, Australasia and North America as new technologies and new psychoactive drugs have emerged, making on-site testing more feasible, more accurate and more pertinent.
In the UK, drug safety testing is one of a number of local harm reduction proposals that have been positively received by police, public and press. This is against a backdrop of the highest drug-related death rates on record and a wider context of fiscal austerity, political populism and conservative localism facilitating a new wave of pragmatic and innovative policing and public health initiatives.
Fiona Measham, co-founder and co-director of The Loop, will discuss the UK's first drug safety testing service from its introduction to festivals in 2016, to city centres in 2018 and recent international developments. Alongside a consideration of efficacy at micro, meso and macro level, Fiona will illustrate how safety testing can shed light on the relationship between illegal drug markets, user/dealer interactions and policing. The paper concludes with a consideration of its wider significance at the crossroads of crime, culture, governance and cognitive liberty.
Top of page
Top of page