Section Menu
Changing business models in the London drug economy – part of our research seminar programme
| | |
| --- | --- |
| Date: | 16 November 2017 |
| Time: | 12:00 - 13:00 |
| Location: | |
| Organiser: | Prof. Karin Moser |
| Contact details: | 020 7815 7701, moserk@lsbu.ac.uk |
| Price: | Free |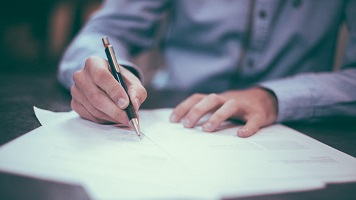 Street gangs have now evolved to operate more like a business model, moving from 'turf wars' to profit driven businesses. Dr Andrew Whittaker takes a closer look as part of his research
This event is part of the "research today!" seminar programme for Autumn 2017. 'research today!' is a research seminar series that shows the width of research in the Business School, and is a forum to foster the collaboration and exchange among interested colleagues. We meet weekly during teaching term times.
Street gangs in London are changing. Traditional 'turf wars' are being replaced by professional business models, as gangs move from postcodes to profits. Like the Medicis, the new street gangs eschew the 'bling' of expensive cars and clothes that attract unwanted attention and focus upon building alliances based upon shared interests. Like academic research teams, considerable energy is devoted to establishing territory, reputation management, forging alliances and ensuring group loyalty. Whilst trust is important in most business environments, it is particularly valued in the clandestine world of drug dealing.
Through investment in the four key resources of violence, territory, secrecy and intelligence, the new street gangs are moving from 'start ups' based upon personal friendships to become powerful enterprises with growing market dominance. I explore how, with a growing saturation in the drugs market within London, the new gangs are launching aggressive market penetration strategies across the UK. Within London, new street gangs aim for market penetration by adopting 'high volume, low value' business models that force out traditional street gangs. Whilst crack cocaine, heroin and cannabis are dominated by street gangs, there are separate networks for powder cocaine and other 'party drugs'. However, the growth of Dark Net and crypto markets provides opportunities for the development of a technology-enabled underworld that could revolutionize organised crime.
Associate Professor, Dr Andrew Whittaker will be discussing his research on how street gangs in London are changer, and will be joined by Professor Karin Moser, who will be moderating the event. Professor Karin Moser, is the Director of Research and Enterprise for the School of Business and Professor of Organisational Behaviour. She is an Honorary Professor at London Metropolitan University. She is also affiliated with the Centre for Career Development and Continuing Education at the University of Bern, Switzerland.
"research today!" is back
Our "research today!" seminar is now open. If you haven't been to one before, these are short presentations of emerging or new research in the School of Business, followed by an informal discussion. They last an hour, they are happening every week from now until the end of term, and this season is bigger and better than ever with some exciting guests.
Who can present?
Researchers and doctoral students from the Business School and associated guests, visitors and collaborators. This is a research forum to exchange ideas, get to know each other's research and foster collaboration in a collegial and friendly environment. The Season Two programme is full, but you can still book a spot for Season Three this autumn. Contact Karin Moser on moserk@lsbu.ac.uk.
What's in it for me if I come along?
How long do you have? Find out about Generation Y and what they buy, entrepreneurship in Vietnam, what makes up the rhetoric of US presidents' speeches, the business models of East London gangs, or the relationship between information disclosure and financial performance in China to name only a few. See new ways of presenting persuasively. Meet new colleagues. Discover things you have in common. Test new ideas and bring your best arguments. It could even lead to new research collaborations.
View the full "research today!" seminar programme for Autumn 2017 (PDF File 805 KB)
Top of page
Top of page