Section Menu
What relationships are there between China's Listed Companies and their CSR? Part of our research seminar programme
| | |
| --- | --- |
| Date: | 7 December 2017 |
| Time: | 12:00 - 13:00 |
| Location: | |
| Organiser: | Prof. Karin Moser |
| Contact details: | 020 7815 7701, moserk@lsbu.ac.uk |
| Price: | Free |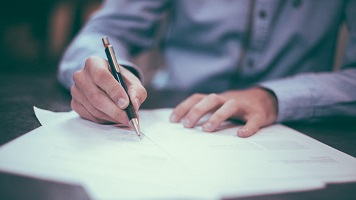 Lack of corporate social responsibility not only affects the sustainable development of an organisation, but can also affect the development of the economy, but to what extent?
This event is part of the "research today!" seminar programme for Autumn 2017. 'research today!' is a research seminar series that shows the width of research in the Business School, and is a forum to foster the collaboration and exchange among interested colleagues. We meet weekly during teaching term times.
In recent years, food safety, labour conflicts, environmental pollution and other issues have entered the lives of the public and caused public attention. The lack of corporate social responsibility not only affects the sustainable development of the enterprise itself, but also has a negative impact on the overall development of China's economy and even the construction of a harmonious society. This paper reviews the research, development, connotation and the theoretical divergence of corporate social responsibility, and then reviews the measurement method and the present disclosure status of corporate social responsibility information disclosure. Based on the analysis of the relevant theories we selected panel data of 718 listed companies from 2010 to 2015, and analysed the correlation between CSR and FP by multi-angle and multi-faceted research.
Li Haiping, Associate Professor and Dean of the Accounting Department at School of Business and Management at BIPT, Beijing & Visiting Professor at LSBU, will be discussing their research and will be joined by Cherry Cheung, Senior Lecturer in Corporate & Business Law.
"research today!" is back
Our "research today!" seminar is now open. If you haven't been to one before, these are short presentations of emerging or new research in the School of Business, followed by an informal discussion. They last an hour, they are happening every week from now until the end of term, and this season is bigger and better than ever with some exciting guests.
Who can present?
Researchers and doctoral students from the Business School and associated guests, visitors and collaborators. This is a research forum to exchange ideas, get to know each other's research and foster collaboration in a collegial and friendly environment. The Season Two programme is full, but you can still book a spot for Season Three this autumn. Contact Karin Moser on moserk@lsbu.ac.uk.
What's in it for me if I come along?
How long do you have? Find out about Vigotsky's zone of proximal development, irrational fractional Brownian Motion, the effects of employee silence, shopping for fashion and fast food, or trust in social media, to name only a few. See new ways of presenting persuasively. Meet new colleagues. Discover things you have in common. Test new ideas and bring your best arguments. It could even lead to new research collaborations.
View the full "research today!" seminar programme for Autumn 2017 (PDF File 805 KB)
Top of page
Top of page