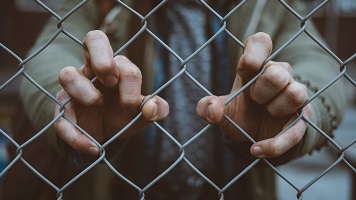 An open invitation to this public event, which seeks to discuss how ex-offenders struggle to be re-integrated into society. Is a criminal record really a life sentence for the individual involved?
Held at LSBU this will be an event which is open to the public with other universities attending. The event will be a discussion about how ex-offenders can struggle being re-integrated back into society, especially where work and employment is considered and the labelling that comes with it.
LSBU Criminology Society is a student-run society for criminology students, however all are welcome. We have a packed schedule for this semester with weekly events ranging from drinks, quiz nights, film screenings, visits to museums, riverboat trips, external speakers and so much more! We would like to extend invitations to all future events and would love to hear your opinions and ideas.
Find us on social media and keep up to date with what's happening.
Email: criminologysoc@lsbsu.org
Twitter: @LSBUCrimSoc
Facebook: LSBU Criminology Society
Instagram: @lsbucriminologysociety
Top of page
Top of page