| | |
| --- | --- |
| Date: | 7 March 2018 |
| Time: | 17:30 - 19:30 |
| Location: | Southwark Campus - Keyworth Centre |
| Organiser: | London South Bank University |
| Contact details: | 020 7815 7815, events@lsbu.ac.uk |
| Price: | Free |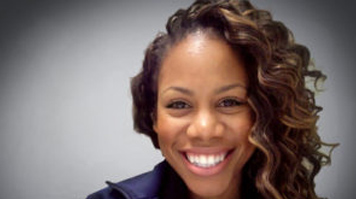 In a world that is increasingly focused on wellbeing and healthy lifestyles, find out what the barriers are that prevent women from taking part in sport and how you can help to change that
London South Bank University will be hosting a lecture by Fulbright Scholar and feminist sports psychology expert - Dr Leeja Carter from New York, about Breaking down barriers in Sport on Wednesday 7 March, to coincide with International Woman's Day, which is on 8 March.
The timely lecture will also feature a distinguished panel discussion afterwards, who will discuss how barriers in sport can affect all cultures, ages and people from different walks of life. They will answer questions from the audience and discuss their own experiences, offering advice on how to overcome challenges and break down barriers.
Now working in collaboration with LSBU, Dr Carter - who integrates mindfulness-based practices into her work - will be talking about the lessons she has learnt from the University's drive to get more than 5000 young women involved in sports in South London.
The lecture, entitled Never Settle will focus on how women can continue to break down barriers in sports and achieve great results, despite all the odds. Her work helps women from marginalised groups understand and access exercise and sports psychology – helping them realise that their own caretaking is vital to their health and wellbeing.
Dr Carter said: "As a Fulbright Scholar, my research becomes international and that's why I'm excited about coming to LSBU. I'm looking forward to learning more about the diversity here and improving on my research in London.
Panellist Eddie Brocklesby, who is Director of Silverfit - the charity that helps older people promote healthier aging through physical activity, said: "The debate about the ageing and often inactive population in the UK continues and is part of breaking down those barriers in exercise. It's great to be a panellist and a part of this vital discussion – to encourage people not to give up but to keep participating in physical activities that appeal to them and contribute to their overall fitness."
With International Women's Day approaching, Dr Carter will address some ideas she has about coaches working with young girls and adult women finding their career paths.
Programme
5.30pm Arrival and registration
5.45pm Welcome and introduction
5.50pm 'Never Settle' - Lecture by Dr. Leeja Carter
6.20pm Panel discussion
7.05pm Networking and refreshments
7.30pm Close
LSBU is encouraging people to use the hashtag #neversettle to get the debate going. Tweet us at @LSBU.
Top of page
Top of page