Section Menu
Creative customer communication networks: a strategic approach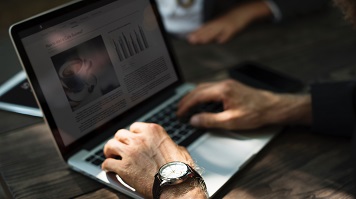 CEO of Brandmovers, Andrew Mitchell, will be delivering a Keynote Lecture on how to create customer communication networks - drawing on his 20 year global career
This keynote lecture by Andrew Mitchell will deliver insights gained over his 20-year career working in global digital engagement.
This is an open event for our students, alumni, staff and business partners, and anyone with an interest in digital engagement.
Expect a captivating talk that provides invaluable foresight of how the 21st century is evolving, and the various impacts that technology is having on customer engagement.
Andrew Mitchell has over 20 years of global digital engagement experience with some of the world's leading marketers. He has worked on digital promotions for a diverse portfolio of global clients that include Lenovo (Global Olympics), ABC Disney (Who Wants to be a Millionaire), MTV (Rock Band), Pepsi-Cola, Wrigley's, and Hilton Hotels & Resorts. His areas of expertise span multiple industries, including Consumer Goods, Food and Beverage, Retail, Travel, and Financial Services. Andrew recently completed his doctoral studies in identifying and developing promotional technology that can be deployed and measured across various media channels, including social media. Dr. Mitchell founded Brandmovers in an incubator in 2003 and has since expanded across multiples continents and industries. He is a Chartered Marketer and a graduate of Manchester University and The Harvard Business School.
Brandmovers is an industry leader in digital loyalty and promotions, experienced in developing and executing engaging campaigns that help brands connect with their most valuable consumers.
Whether it's consumer or trade marketing promotions, our goal is to continually innovate new ways to engage consumers via multiple channels and devices. We deliver engaging, creative and compelling digital promotions and loyalty programs.
Top of page
Top of page