Section Menu
A four country comparison of emergency ambulance services – part of our research seminar programme
| | |
| --- | --- |
| Date: | 26 October 2017 |
| Time: | 12:00 - 13:00 |
| Location: | |
| Organiser: | Prof. Karin Moser |
| Contact details: | 020 7815 7701, moserk@lsbu.ac.uk |
| Price: | Free |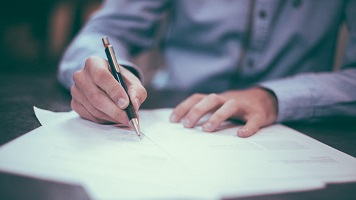 What findings have been discovered from a four country comparison on emergency services and their public service provision? And are private provisions more efficient?
This event is part of the "research today!" seminar programme for Autumn 2017. 'research today!' is a research seminar series that shows the width of research in the Business School, and is a forum to foster the collaboration and exchange among interested colleagues. We meet weekly during teaching term times.
The 2008 financial crisis, which was associated with reduced public service budgets in many countries, also highlighted the search for both cost savings and service efficiencies.
However emergency services such as police, fire and rescue have generally remained as public provision and are seen as natural monopolies.
This seminar draws on research undertaken globally which examined the provision of emergency medical (especially ambulance) response by the private sector in the USA, India, Colombia and in Denmark. The research focused upon the experience of Falck, the largest global company providing this service. The research demonstrates that there are a variety of models of engagement of the private sector in such emergency response. The case studies also illustrate both the tensions for a private company in this sensitive area of public provision and also the potential for synergy in the involvement of a private provider.
We're proud to welcome an emeritus professor here at LSBU, Professor Alex Murdock, who will be joined and by Dr Rea Prouska, who will be moderating the event. Dr Rea Prouska is an Associate Professor in Human Resources Management and Head of division for Management, Marketing and People.
"research today!" is back
Our "research today!" seminar is now open. If you haven't been to one before, these are short presentations of emerging or new research in the School of Business, followed by an informal discussion. They last an hour, they are happening every week from now until the end of term, and this season is bigger and better than ever with some exciting guests.
Who can present?
Researchers and doctoral students from the Business School and associated guests, visitors and collaborators. This is a research forum to exchange ideas, get to know each other's research and foster collaboration in a collegial and friendly environment. The Season Two programme is full, but you can still book a spot for Season Three this autumn. Contact Karin Moser on moserk@lsbu.ac.uk.
What's in it for me if I come along?
How long do you have? Find out about Generation Y and what they buy, entrepreneurship in Vietnam, what makes up the rhetoric of US presidents' speeches, the business models of East London gangs, or the relationship between information disclosure and financial performance in China to name only a few. See new ways of presenting persuasively. Meet new colleagues. Discover things you have in common. Test new ideas and bring your best arguments. It could even lead to new research collaborations.
View the full "research today!" seminar programme for Autumn 2017 (PDF File 805 KB)
Top of page
Top of page