Once you've registered your place, you'll receive an appointment date for your enrolment session on campus.
We'll need you to bring the qualifications and identification documents we asked you to prepare. See the list below for a reminder. If you meet all the requirements to be fully enrolled, you'll get your student ID at the session.
Proof of all your existing qualifications.
Your valid passport.
One of the following: birth certificate, driving licence (provisional or full), EU national ID card or utility bill or bank statement with the address that you have registered with us. International students' ID should include their full name and date of birth.
Proof of immigration status.
Details of how you will pay your fees. Don't forget, you can contact our student finance team if you have any concerns.
Remember, our apprentices must also bring proof of English and Maths - GSCE Grades 4+ (previously A-C) or Functional Skills at level 2.
International Students, please bring the additional documents we mentioned on the get ready page.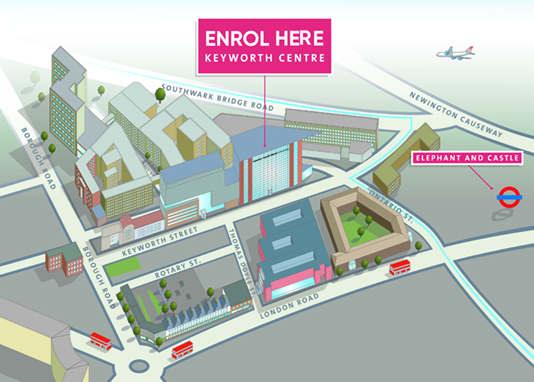 Top of page