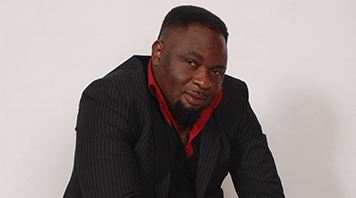 Pedro decided to study the law after suffering injustice himself, and is taking full advantage of the opportunities presented to him on his course
Pedro was recommended to LSBU by a family friend who studied here, and he left his job working full-time for the NHS to retrain. "I'd admired lawyers as a child," he says, "and although it was a big decision to leave my job, I've had no regrets." Pedro enrolled on the LLB (Hons) Law course and has wasted no time in taking advantage of the opportunities presented to him by the course.
Law Society President
LSBU has an active Student Law Society and this year Pedro became its President. This position is not without its challenges, as the society is responsible for many extra-curricular activities including bringing in guest speakers, social activities and publishing a student law magazine. Pedro has also helped coordinate the mentor scheme, which sees third year students assisting first years in developing good study habits. "My position means I have a lot of responsibility and also face a lot of challenges," says Pedro. "But it's very good opportunity and it's elevated my leadership skills, and taught me the value of teamwork and effective decision making."
Volunteer work
Pedro was among the first group of students to volunteer at Lambeth County Court. Students work at the help desk, assisting members of the public with their legal administration. Students get to watch court proceedings too, and observe Judges make their decisions. This is valuable practical experience, and students also undertake a work placement at a law firm. Pedro worked at Anthony Gold Solicitors, which he describes as a 'fantastic experience.'
Another challenge Pedro has risen to is organising fundraising for Save the Children to help those suffering from the Ebola virus in Africa. Pedro planned a fundraising campaign that raised £880 in three hours, and he received a congratulatory note from Vice-Chancellor Professor David Phoenix for his efforts.
Future hopes
Pedro hopes to undertake the Bar Professional Training Course after graduating, which would allow him to become a practicing solicitor. "The course, in particular the mooting programme, has developed my interest and really boosted my confidence."
Watch our video about what it's like to study Law at LSBU.
Top of page