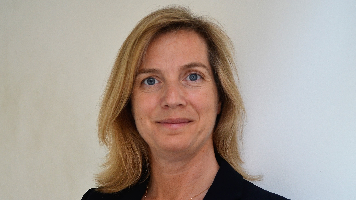 Miriam Morris aims to re-establish her career armed with up-to-date skills by studying the Master in Business Administration here at LSBU
Miriam Morris was a Business Centre Manager in the City, managing office services for financial institutions. Post-family, she has been working as a business manager in an independent school, where she continues to support a number of part-time projects, allowing her to complete her studies and keep up to date with the industry.
Having previously undertaken a Postgraduate Certificate in Management and Diploma in Management Studies at LSBU a number of years ago, Miriam decided to return to complete an MBA. She says that the University's proximity to the City and provision to attend the course over the weekends was also a considerable advantage. Due to complete the course in 2018, Miriam says that she is really enjoying the experience.
Extended thinking and creative solutions
"So far, my experience of the MBA has been pretty much as I expected it to be, and it has extended my learning from the PG Dip Management and given me relevant and current information," she explains. "It's really useful to discuss topics with my cohort, which extends thinking and creative solutions. I'm really enjoying the people I'm studying with and sharing experiences, while the staff are informed and down to earth. So far, I would say that the most enjoyable aspect has been our residential, but we are also working on a live project, which I'm looking forward to delivering later this year."
All-round knowledge
Miriam says that the fact that the course is set out to meet the needs of the modern organisation is extremely valuable, as it extends learning so can be applied to the workplace: "The holistic view matches the work environment, as you are considering many aspects to find a solution, not just one area at a time; this is true in practice and at uni! To me, while degrees are focused, an MBA shows an all-round extended knowledge. An MBA covers a wide range of topics and shows commitment to your own personal development, which is something that many employers are looking for."
Equipped for a career re-establishment
While it is clear that Miriam is enjoying her MBA experience and can see the value in its status, what does she hope it will help her to achieve? "Essentially, I want to re-establish my career, post family! The MBA will give me the confidence to return to a similar level to the one I left before maternity leave, but armed with up-to-date information and lots of new ideas."
Top of page