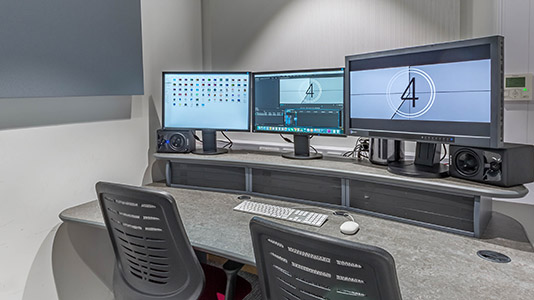 Seven Editing Suites, all air-conditioned and acoustically treated, are ideal for use in film practice: editing video and audio, and recording quick sound files
There are seven Editing Suites available for concurrent use. They are all air conditioned and acoustically treated. The Suites are ideal for editing video, sound and recording quick voiceovers.
All Editing Suites are networked with an ultra fast 10Gb/s network, making it possible to edit and grade whilst sharing production files at blistering speeds.
The Editing Suites are part of Elephant Studios at LSBU – a multi-million pound integrated multidisciplinary studio complex at forefront of digital technologies and multimedia creative practice.
Equipment
Suite of 7 Mac Pro Ultrastudio Express with 3.5GHz 6-core with 12MB of L3 cache, 16 GB (4 x 4GB) of 1866MHz DDR3 ECC
Dual AMD FirePro D500 GPUs with 3GB of GDDR5 VRAM each
Floor plan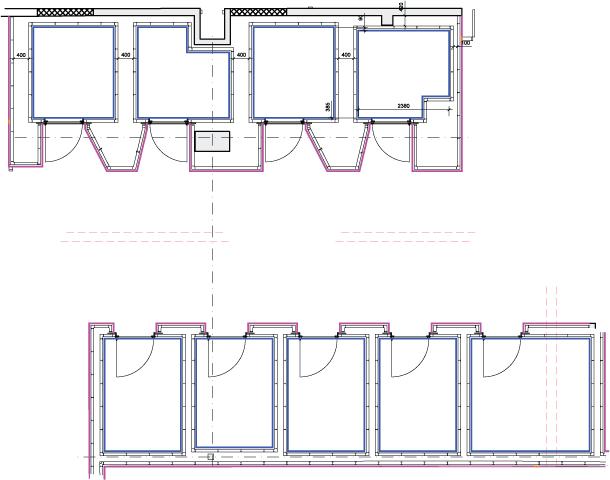 Virtual tour
For hire contact information
For more information about hiring Elephant Studios at LSBU, including availability and pricing, please contact Peter Hadfield. Email peter.hadfield@lsbu.ac.uk or phone 020 7815 6918.
Top of page