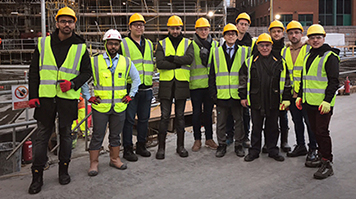 Our Civil and Building Services Engineering courses offer our students field work and site visits, which may be residential or outside the United Kingdom
These visits to construction sites and other installations are arranged on a regular basis and provide students with insight into the industry. Below are some of our most recent site visits.
Design Engineering and Fabrication Practical Tour, November 2018
Our students visited a steel fabrication factory based in Hounslow, Steelo Ltd. We had the opportunity to see the practical world of design engineering and visit structural steel fabrication leaders in London.
Students were able to experience the process from engineering drawings to fabrication in a semi-automated, 12,000 sq. ft factory. Other key topics covered included practical considerations, buildability, crainage and site tolerance. Also, designing with Tekla structures, connections and 3D modelling. Thanks to Steelo Ltd for organising the tour.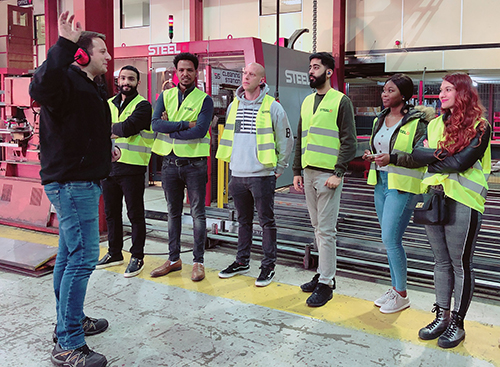 Weald and Downland Living Museum, October 2018
The Weald and Downland Living Museum in Chichester has over 50 timber frame buildings dating back to the 14th Century, and was the first timber gridshell building to be constructed in the UK.
Regarded as an iconic building to architects and industry alike, students were able to learn about the timber structures and the unique techniques used.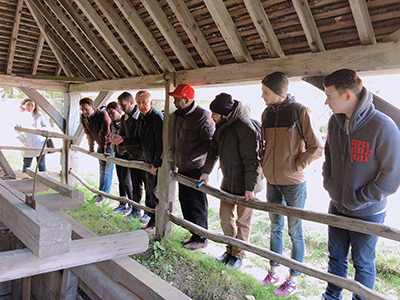 21 Moorfields, October 2018
Our students had the chance to visit one of the most ambitious projects by Mace, 21 Moorfields.
21 Moorfields is an air-rights commercial development directly above Moorgate station. Site constraints include six railway lines at LUL station level, two Crossrail tunnels below ground, station services, the new Crossrail ticket hall and a major sewer. The new 17-storey office building will bridge 55m over Moorgate station.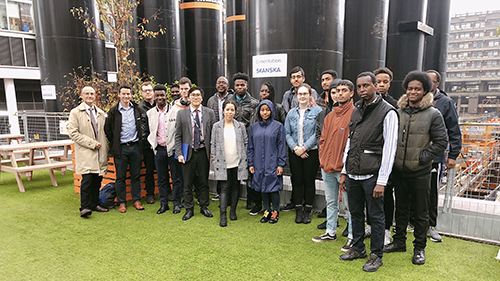 250 City Road, May 2018
Two towers of 155m and 137m containing 42 and 36 floors. In total, the development will have 933 apartments as well as a 190-room hotel, office and retail space. The site is due to complete in 2023.
The construction of tower 1 is currently at 37th floor. The core was jump form with precast twin wall construction. Superstructure slab uses Omnia deck slab. The slab tie into the core wall using pull-out bars and reinforcement couplers. All columns are cast in-situ. This site visit is arranged by Berkeley Homes.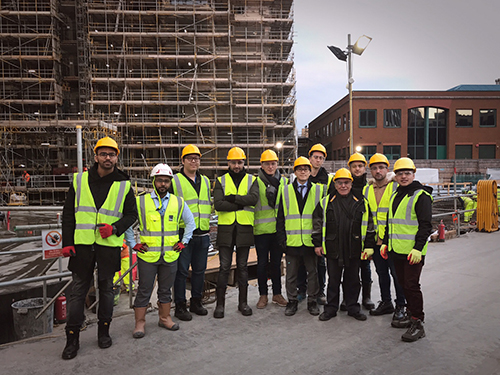 Top of page