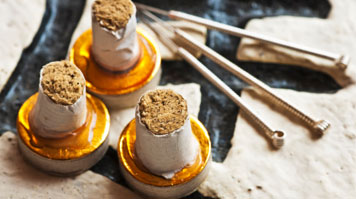 The Traditional Chinese Medicine Clinic is a teaching facility at LSBU and part of the world's first Confucius Institute for Traditional Chinese Medicine (CITCM)
The Clinic is used for training on LSBU's BSc (Hons) Acupuncture, although it is also a real clinic serving the general public. It is open on Mondays and Thursdays, and has full disabled access. As a teaching clinic, prices are comparatively low.
Virtual tour
Take a tour of the Clinic.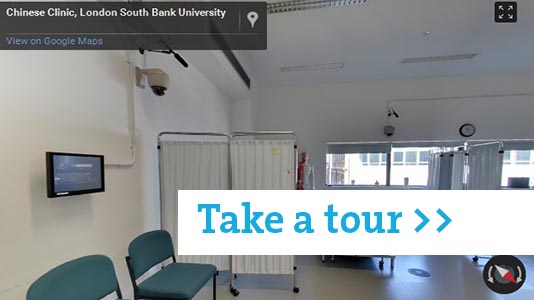 Practising clinical skills
Students use the clinic to practise their skills under supervision and observing acupuncture treatments in their first and second year. They then gain the opportunity to assess and manage clients by themselves in the final year. The clinic enables students to integrate theory and practice. They conduct the whole package of consultation and treatment by themselves under the watch of a supervisor.
Relaxing environment
The clinic has everything you would expect from a professional acupuncture facility. This includes broad couches, which can be raised and lowered to assist those who have difficulty getting on a fixed couch. This all helps patients to fully relax when having their acupuncture treatment.
Diagnosis and treatment
Typical activities include TCM diagnosis methods, taking the pulse, looking at the tongue, taking a case history and palpation of areas of pain. Treatment varies from cupping, applying moxa and needling to electro-acupuncture, and case discussion with supervisors and other students.
Booking appointments
Please contact the Clinic via:
Telephone: 020 7815 8483
Email: TCM Clinic to book an appointment
Top of page